Amy Schumer Shares Update Post about Her Endometriosis Surgery
Amy Schumer is on the road to recovery.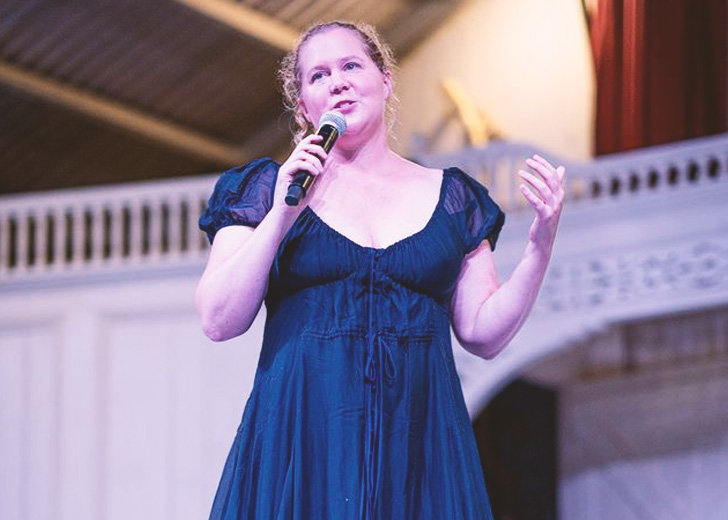 In an Instagram post this weekend, Amy Schumer revealed that she recently had both her uterus and her appendix removed due to long-term endometriosis. Schumer explained the condition and her surgery in a series of Instagram posts from her hospital room over the weekend and on Monday.
The comedian, actor, and writer announced that she had a hysterectomy and an appendectomy to treat the pain caused by endometriosis. 
Amy Schumer's Life-Changing Surgery
Endometriosis is a condition where the tissue similar to the lining of the uterus grows in other parts of the body, such as the ovaries and fallopian tubes, causing discomfort or, in some cases, extreme pain and infertility.
Schumer, 40, said the doctor found that 30 endometriosis spots had spread from her uterus to her appendix, which was also removed.
She added in one video, "There was a lot, a lot of blood in my uterus, and I'm, you know, sore and I have some, like, gas pains."
She previously opened up about her experience with a painful pregnancy due to her conditions and shared she was now relieved having gone through the surgery.
"I'm feeling really hopeful and I am really glad that I did it, and I think it's going to change my life," Schumer said.
Amy Schumer Wants the World to Know About the Disease
The Trainwreck actress made a follow-up video the next day where she said that she wants to raise awareness about the disease, describing the condition as "really painful and debilitating," and one "does not have to live with it."
Although she feels hopeful about the procedure she went through, she shared that a lot of pain can be avoided if one is aware of its existence. Schumer captioned her post, writing, "women are made to feel like they are just supposed to 'tough it out' but that is (expletive)."
She then informed people that if they have extremely painful periods, there is a chance that they might have endometriosis, and it is vital to receive immediate medical help. 
Amy Schumer's Battle through Pregnancy
The I Feel Pretty actress welcomed her first child, a son, Gene, with her husband, Chris Fischer, in May 2018.
Schumer has been vocal about having a rough pregnancy, suffering the effects of hyperemesis gravidarum (acute morning sickness) throughout the nine months.
Last year in 2020, the comedian posted about how her endometriosis impacted her fertility and her experience with IVF while trying to bear a second baby. 
Schumer captioned her post, saying they could only make one viable embryo of the 35 eggs retrieved during the expensive and challenging process, which left her feeling down and emotional.
While she has gone through several emotional rides in her past years, Schumer always has fun, even in her darkest days. She made her followers crack up when she shared a now-deleted Instagram photo of her holding her newborn while laying on the hospital bed as a National Bikini Day post.