Rev. Al Sharpton Preparing to Remarry after Divorcing Estranged Wife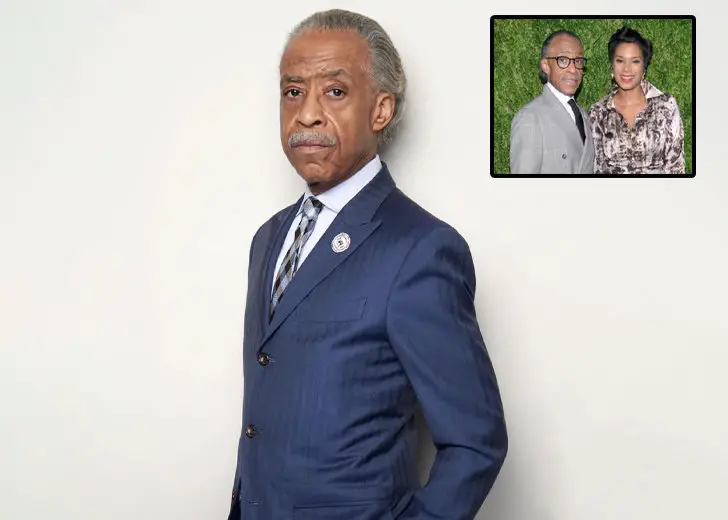 On February 11, 2021, Reverend Al Sharpton filed for divorce from his wife, Kathy Jordan. 
According to TMZ, the 66-year-old civil rights activist and Baptist minister submitted the paperwork to the Manhattan Supreme Court. 
The former couple had been living apart since 2004. 
They met in the 1970s when Sharpton was touring with James Brown, and his former wife was a backup singer. 
 In 198, they tied the knot and were together for 24 years before their divorce.
Sharpton and his former wife share two daughters, Ashley and Dominique. 
"After years of being separated, Kathy and I have formalized our separation by filing for divorce. We plan to resolve this amicably. We remain good friends and our highest concern is the well-being of our grandson," read a statement released by the couple. 
They did not reveal the reason for their divorce, but fans speculated that the reason for their divorce was the reverend's plans to marry his new girlfriend, Aisha McShaw. 
Al Sharpton and His Girlfriend
Sharpton and his girlfriend have been dating since 2013, which she confirmed during an event they attended together. 
In July 2013, they were photographed together at the New York County Democratic Committee Award Ceremony.
According to the New York Daily News, the reverend's girlfriend told reporters she was his 'girlfriend' when they asked her about her relationship with Sharpton. 
She then revealed that she was a personal stylist, but before McShaw could delve into the details, Sharpton intervened and steered her away from the reporters. 
After that, he did not answer questions about how long the two had been an item.
The outlet claimed that McShaw had a teenage daughter, Laila, from a previous relationship. 

Al Sharpton's girlfriend, Aisha McShaw (Source: Aisha McShaw/Instagram)
It is unknown why Sharpton intervened, but Daily Mail reported that her LinkedIn page described her as a personal banker at Wells Fargo. 
However, on McShaw's website, she shared that she sold custom designer clothes. 
Her fashion journey began "as a stylist, styling housewives, corporate women, celebrities, and attending numerous red carpet events herself."
She claimed she was inspired by 'Hollywood glamour.' and wanted every woman to feel beautiful, confident, and empowered. 
In 2017, her hard work must have paid off as the fashion designer debuted her made-to-order collections at New York Fashion Week.
Al Sharpton Defends His Relationship
And Sharpton, who is usually outspoken, has revealed little about his love life.
But when the news of his relationship with his girlfriend was divulged to the public, the public was angry and criticized him. 
They did not approve of him dating while he was still married, even though Sharpton and his wife lived separate lives for quite some time. 
This did not sit well with people because they felt he was not following religious rules. 
After Sharpton received criticism, the reverend responded to the critics. 
He reportedly told his friend and publicist Rachel Noerdlinger: 'Rachel, I'm not announcing an engagement or a marriage. Don't I have a right to date when my marriage has been over for a decade?
Noerdlinger noted that she did not discuss Sharpton's personal life, and he didn't talk about it either. 
But she noted that some of his secrets would be divulged in his memoir, The Rejected Stone.