Is 'House Hunters' Fake? How Has The HGTV's Show Lasted Over 20 Years?
House Hunters is not fake, just perfectly staged.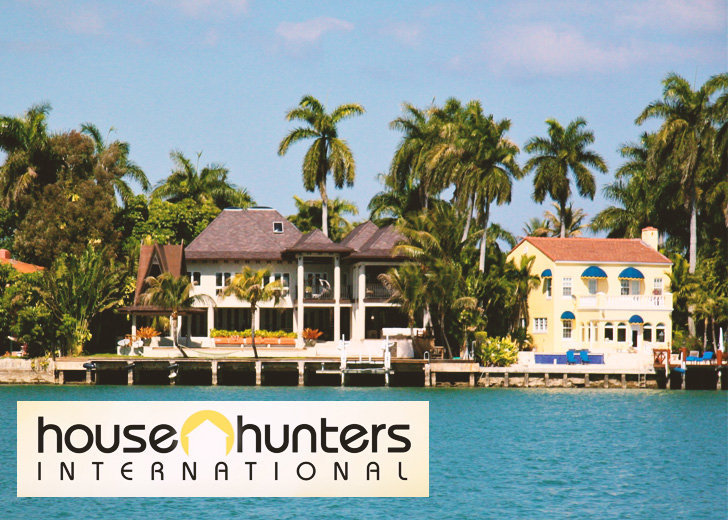 House Hunters is a classic reality series on HGTV. It premiered as a 26-episode run on September 30, 1999, and quickly became a fan favorite, kick-starting a monumental journey of over 500 episodes.
The show's basic premise follows an individual or a couple or a family on their journey to get their dream house on a particular budget. The home buyers are accompanied by a real estate agent who shows them three homes under their needed budget range and criteria.
At the end of the episode, the participants choose their home after they are done with bickering and squabbles about floor plans, closet space, outdated furniture, renovations, and even relationship issues. 
While watching people get their dream home on any budget looks inspiringly impressive, the show's audience can't help but wonder, "is House Hunters fake?"
Is 'House Hunters' Fake?
With multiple testimonies and confessions, it has come to light that the decade-long House Hunters is actually fake, or let's say, staged to perfection. 
Most of the time, the house buyers will have already closed on a home, but their hunt would be exaggerated by adding two other houses.
Former participants Jeff Newcamp and Elizabeth opened up about their experience through a Slate article on June 20, 2019.
Titled 'What It's Actually Like to Be on House Hunters,' the piece stated how the filming process was riddled with exaggerations and phony recreations.
The Navarre-based couple starred in two episodes, for House Hunters International and House Hunters.
They were living in their new home for a year when they started filming the international edition. And they had already chosen their ultimate home in Florida while filming the other installment.
But despite the reality, the pair had to act as if they were still on a house hunt in both episodes. They were paid $1,500 for House Hunters International and $500 for House Hunters.
Making things more interesting, Elizabeth recounted how the real estate agent in their Delft episode was fictionalized.
Instead, he was their neighbor and an IT person. Since the team couldn't find a local Dutch realtor, they paid her neighbor $500 to be a relocation expert.
Apart from the cast, the drama revolving around absurd criteria and even budgets is warped.
The buyer's budget often seems unreasonable with their job description, a repeated trend that spurred thousands of memes, and even the sarcastic Twitter account House Hunters Plot. 
Why Is 'House Hunters' Still a Beloved Show?
Well, it's an open truth that the show is staged, but it is still liked and followed by its audience for its educational and entertainment value.
Though staged, the drama and challenges brought by absurd demands make the journey entertaining. 
And as the homebuyers make their choice among three properties, the audience can also relate to the scenarios and choose what they would prefer if they were on the show. 
Besides the entertainment factor, the reality show provides practical ideas on buying and selling properties. This is great because homeownership is something everyone can relate to.
Even Elizabeth urged the followers to enjoy the show without worrying too much, in her article. She stated the real estate and arguments were enjoyable and encouraged the audience not to take details at face value. 
Thanks to its popularity, the series has spurred over a dozen spinoffs, including Tiny House Hunting, Beat the House, and House Hunters International.