Julian Casablancas Sparked off a New Romance after Split with His Wife of 15 Years
Julian Casablancas found a girlfriend after separating from wife.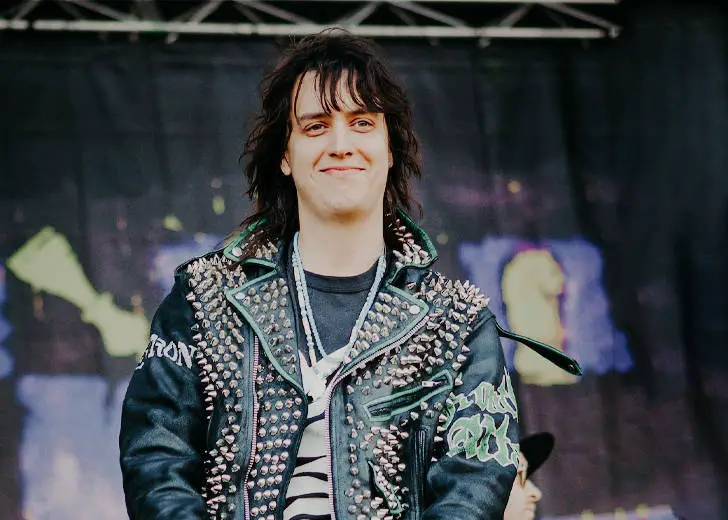 After his separation from his wife Juliet Joslin, 'The Strokes' lead singer Julian Fernando Casablancas has since found love with a roadie, Kaya. He and his girlfriend are going strong ever since. 
Casablancas's New Girlfriend Is Almost Half His Age
According to the recent reports from The Sun, 'The Strokes' frontman split from Joslin about a year ago and was adamant about keeping it a secret. However, now he has moved on and cannot pretend it didn't happen. Kaya, who is in her early twenties, and the 41-year-old singer, are said to be "inseparable" ever since they started dating. 
The two met on one of the band's US tours and grew closer after the singer separated from his ex-wife. Since then, they were seen together at a variety of major events and concerts.
Even though the couple is pretty low-key on social media, they have been going strong. Soon after going public with his new girlfriend, the Reptilia singer has ensured they are both enjoying all the perks of a rock 'n' roll lifestyle. 
The pair were photographed at the Culloden Estate and Spa in Holywood, Northern Ireland, rubbing shoulders with Spanish rock band Hinds. They were also seen posing at a private party at the American Museum of Natural History.
An insider explained: "If the band goes somewhere for a tour or anything else, Kaya goes with him. His dad, too, had left his mum and got with a much younger girlfriend."
Casablancas and Julian Were Married for Fifteen Years
Casablancas and his wife, previously his assistant manager, were married for fifteen years before getting divorced in 2019. They share two sons: Cal, 10, and Zephyr, 5. The two separated "with love and respect," according to a spokesperson for the band. The spokesperson added that the former pair still got along for the sake of their children.
In 2020, 'The Strokes' came out with an album 'The New Abnormal' - their sixth studio album since their 2013's 'Comedown Machine.' Slower and moodier than the band's earlier work, one of its songs, 'At the door,' alludes to Casablancas's divorce with lyrics such as "lying on the cold floor… waiting for the tide to rise."
In an April interview with Los Angeles Times, the 41-year-old opened up about fatherhood, acknowledging that he wants to protect his children from "intense darkness." 
The Texas native wanted them to take their lumps and experience enough reality and emotional truth to make them tough and ready for the actual world (concerning the pandemic.)
When asked if nurturing came naturally to him, Casablancas replied: "I don't think I had that so much before kids."