Johnny Gill once took a lie detector test to quell gay rumors
American R&B heartthrob Johnny Gill had been plagued by gay rumors about his conjectured romantic involvement with actor Eddie Murphy. After a point, Gill took a lie detector test to prove his loyalty to his then-girlfriend.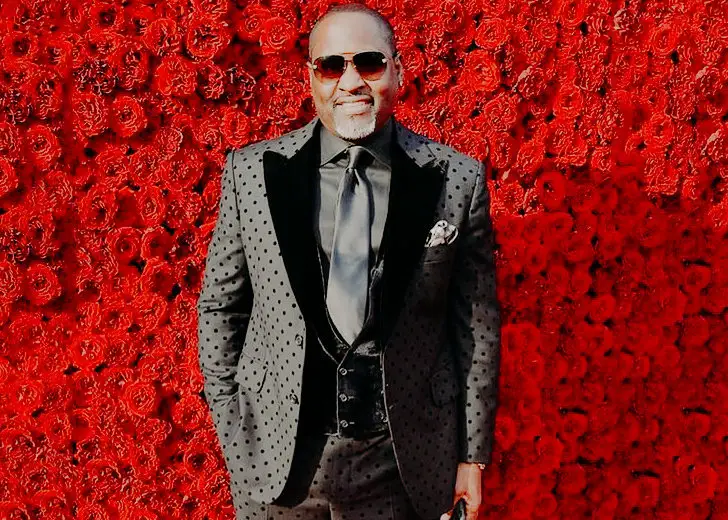 American R&B heartthrob Johnny Gill has been perpetually dogged by rumors regarding his sexuality and romantic involvement with actor Eddie Murphy. The rumor mill ran to such an extent that Gill had to take a lie detector test to prove his loyalty towards his ex-partner!
Gay Rumors Affected his Past Relationship
Gill and Murphy have been close pals for a long time. The bond between the two raised a few eyebrows, including those of the singer's ex-girlfriend. 
The singer had to take charge and put all the gay rumors to rest. So, when he appeared on The Breakfast Club in December 2014 to promote his album Game Changer, the 54-year-old also stated that the baseless rumor had affected one of his past relationships, and he'd like it if they stopped.
Talking about his past relationship, Gill's ex-partner, Carissa, was quite concerned about his relationship with Murphy, so much that he had to take the lie detector route to appease her. The singer shared he did it to protect his relationship with the woman he wanted to marry. 
It wasn't about the people that I wanted to prove it to. I was dating my ex and I remember her coming back to me one day saying, 'I'm hearing all this stuff about this and that, and you and Eddie,' and I'm like, there's no way. I said, 'Do you believe that stuff?' She said 'No, but people are saying this and that.' So my thing was, I'm not laying in bed next to a woman that I'm supposedly talking about marrying and being a part of my life, and I'm worried, 'are you sitting here having any doubts?' It wasn't her fault because you live in a society where…it's crazy because this is part of what comes with the territory.
The singer also cleared that it was not her fault, and that it was the ever-active rumor mill that planted seeds of doubt in her mind. He wanted to make sure that there was nothing to be doubted and wrote the questions himself. Gill told his then-girlfriend to ask whatever she wanted. Upon getting the answers, she cried and said she never doubted him.
 People talk, and people are going to always talk, and there's nothing I can do about that.' It was many people. And at the end of the day, I'm like, hey, it is what it is. The thing that I realized was, if I had worked to try and prove to somebody that I'm not somebody that they think I am, everyone would have won. Because now I'm coming outside of me trying to do something to prove something to somebody. I had to continue to go forth and do and be who I am.
The Rumors Never Affected the Relationship between Gill and Murphy
In the same interview, when asked whether the rumors negatively affected the friendship between the two, Gill proudly replied negatively. The singer also revealed that they never really spoke about the topic and didn't care what others would think of them.
Moreover, the singer said that he had always kept his channels of communication open. If anyone felt or thought of him that way, they could clear things with him directly.
Never. Me and Eddie never once thought about it. Here's how we all felt, our whole crew: Talk that sh*t you want. But I've offered many times. Anybody that felt or thinks that I'm that way, or believes that I'm that way, come and approach me. I'm approachable. And if you walk away on two feet, I'll be whatever you want me to be…

Gill is Compassionate towards the Gay Community
Apart from this, in one of his 2013 interviews with OMG! Insider, when asked about why there have been questions about his sexuality, Gill said that even he doesn't know the logic behind it and would have loved to get rid of that issue forever.
Not only that, the R&B singer believes that the rumors were the result of a bygone era where there were no social media platforms for people to share their opinions, and the audience believed in whatever was written in the papers. 
In the same interview, the 'Perfect' singer also clarified that being called gay or being accused of anything that is not the truth about an individual doesn't feel great. Gill further said that after the fiasco surrounding his sexuality, he has more compassion for people who are gay. He said that he had inadvertently stepped into their shoes and felt the society's different viewpoints and behavior because of the rumors.
 Let me make sure we are clear on something. Whether it's being called gay, accused of being gay, accused of a thief, accused of being anything or somebody's lying [about] you and saying something about you that's not true, it just doesn't feel good … I have such compassion for gay people now more than ever. Just simply because in some odd way I've been able to walk in their shoes or to see … how they feel and how people treat them and deal with them because of their sexuality.