Felicia Day Has an Adorable Daughter, but Who Is the Baby Daddy?
It has been over four years since Felicia Day got blessed with a daughter.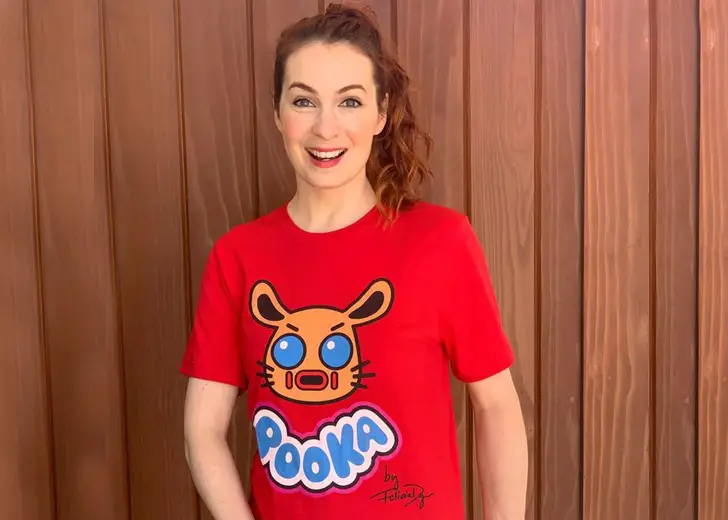 Felicia Day is the mother of a cute daughter, Calliope Maeve Day.
The Huntsville, Alabama native announced the birth of her daughter in the last week of January 2017 through her Twitter handle. She posted a picture of her daughter's tiny feet and a hospital tag wrapped around her small legs.
Who is Felicia Day's Baby Daddy?
It has been over four years since Felicia Day got blessed with her daughter. But Calliope Maeve Day's father's identity remains undisclosed. 
She had shared about her pregnancy just three weeks before her due date on Instagram. In that Instagram post — dated January 4, 2017 — she flaunted her baby bump. 
From then to now, she has never affirmed that she had a husband or even had a relationship with any partner, for that matter. Hence, the biological father of her baby daughter remains a mystery. 
Is Felicia Day Married?
Day's relationship status could be perceived as uncertain since her social media shows no glimpses of her relationship status.
But that may not mean that Day was never in a relationship with any man. According to The Things, there were rumors of her dating her fellow actor, Nathan Fillion, circa 2009. But the pair never actually confirmed or denied the rumors regarding their relationship.
With what we have come across from Day so far, she prefers to stay very secretive and private about her love affairs and marriage.
Felicia Day Shares Pictures With Daughter on Instagram
Felicia's daughter is already four years old. And with no man by her side (at least in public), she seems to have raised her daughter single-handedly. 
The actress can usually be seen sharing pictures of the mother-daughter duo. Some pictures hold significant moments, whereas some are only filled with joyful and happy moments.
Below find some of the Instagram posts shared by Day that features herself and her cute little daughter:
1. Calliope Maeve Day is ready to attend her first preschool class post-pandemic! 
2. Mother-daughter duo celebrating National Daughter's Day!
3. Trying out some fancy outfits!
4. Celebrating the three and half year birthday of the little one!
5. Mother-daughter duo waving goodbye to 2020.