Erica Hill Is Parents With Husband At Age 41! Ethnicity, Salary And Other Facts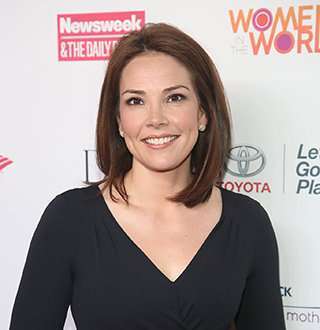 As one of the most known persons ahead of the camera. Erica Hill's schedule was filled with professional commitments and meetings. The mother of two, however, carefully managed to juggle between the roles of an anchor and a mother along with a lovely wife, thanks to her scheduling.
Erica Ruth Hill, age 41, is an American broadcast journalist known for her work with NBC News, CNN Headline News, and the CBS Early Show. She is the anchor of CNN's sister network Headlines News Network's, On the Story with Erica Hill and on 19 April 2018, it was announced she would return as an anchor to CNN leaving HLN.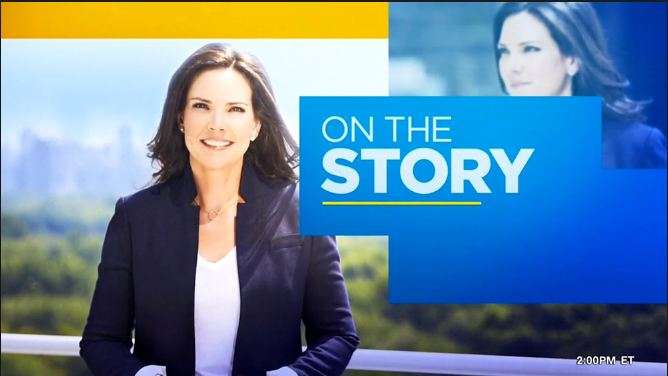 Erica Hill presents HLN's On the Story with Erica Hill in 2018 before the announcement of her departure in April 2018 (Photo: newscaststudio.com)
After graduated with a Bachelor's degree in Journalism from Boston University in 1998 the Connecticut native started her career in journalism as a production assistant for an online news program just after graduation.
She joined CNN at the age of 27 in 2003 as a news correspondent and served at the network until 2010. In 2008, she joined CBS News as a co-anchor of the Saturday edition of The Early Show and later became co-anchor of CBS This Morning.
She left CBS News in 2012 after being a special correspondent and joined NBC News.
She worked as NBC News National correspondent for four years. She completed a full circle after returning to the sister channel of CNN, Headlines News Network as an anchor of On the Story with Erica Hill, in 2016.
Her excellent works with the network have not gone noticed as she has now been called to the CNN, joined the network on 19 April 2018.
For the remarkable work in the field of journalism, Erica earns an estimated annual salary of $700,000 that contributes to her net worth of $4.5 million.
Erica Hill was born on 20 July 1976 in Clinton, Connecticut, the United States as Erica Ruth Hill.
Erica, who possesses a white ethnicity is very close to her parents and claims that they are her source of inspiration. However, her family was broken in 2010 after her father died of cancer.
And Erica has left no stones unturned in her quest to raise awareness against the disease so that other families do not have to suffer the similar fate as the Hills. In 2016, Erica even participated in the New York City Marathon to raise funds for cancer research.
Apart from supportive parents, she also boasts a loving husband and kids in the family. Erica met her future husband a lawyer and founder of LicenseLogix in the early 2000s. And David proposed the newscaster in May 2004.
A year after getting engaged, the loved-up couple got married in October 2005. The couple has since had two children, both sons, Weston Robert Yount age 12 and Sawyer Steven Yount age 8.
Hitting New Targets With Husband, Kids Complete Family
Erica has been living a blissful family life with her husband and kids, which is reflected on her Instagram. In October 2017 Erica and her husband hit a new mark in their married life after celebrating their 12 year anniversary.
The bond between the couple has grown stronger with every passing day, and the arrival of kids have merely brought the couple closer.
Despite having a busy schedule, there have been no hints of familial stresses on the CNN employee which has led to people asking about her secret to her happy life.
And speaking to Today.com, Erica revealed that the secret behind her well-managed family life was her dedication towards a proper schedule to provide quality time to her husband and children.
Not just that, she added that she liked to spend time with her family in her spare time and do adventurous things as they were good for couples. In February 2018, she Instagrammed a picture of the Gondola ride she took with her family.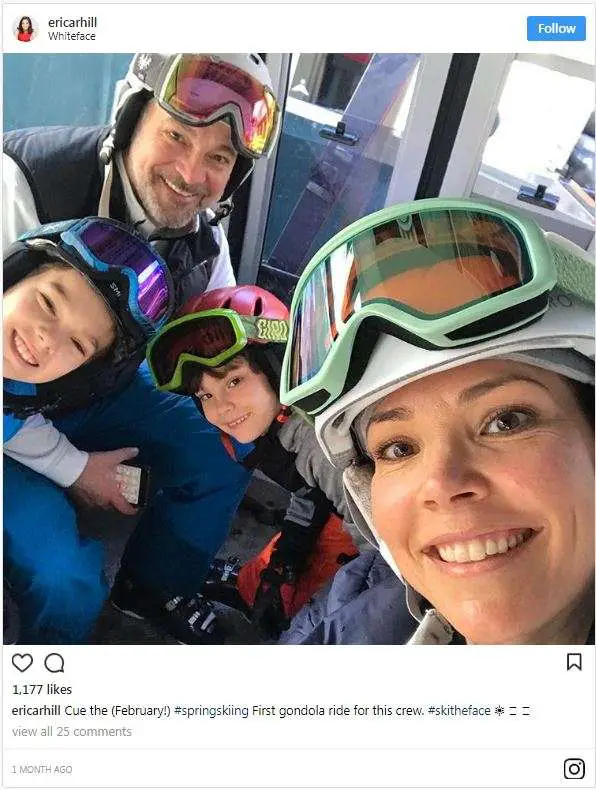 Erica Hill with husband and kids on the family's first Gondola Ride in February 2018 (Photo: Erica Hill's Instagram)
Moreover, the social media savvy presenter is always on hand to show her familial perks to her followers, whether that be her sons fighting each other over a candy and remote or their school.
It is evident that the 41-year-old is enjoying content family life and also the credit goes to her supportive husband.
---