Thomas Doherty Moves on to New Girlfriend after Breakup with Dove Cameron
Thomas Doherty broke up with Dove Cameron in late 2020. The 'Gossip Girl' star seems to have moved on and is now making headlines with his new flame.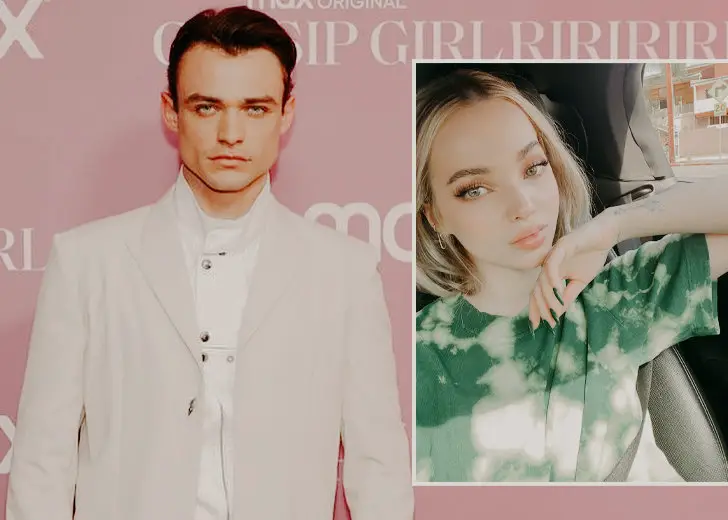 Mere months after coming out of a four-year-long relationship with Dove Cameron, Thomas Doherty made headlines for his whirlwind romance with 22-year-old model Yasmin Wijnaldum. 
The new couple was first spotted by E! in March 2021 as they were caught cozying up in a PDA-filled outing in New York City. 
A Dinner Date in New York
The outlet outed photos that saw the pair lean in for a kiss during their dinner date at Cipriani's. Later that same night, Doherty and Wijnaldum were seen going out for a stroll in the streets of New York. 
The outlet claimed that they shared several kisses throughout the meal and visited a few shops later. 
The couple didn't stay mum about their newfound relationship, though. Less than a month after they were spotted at their dinner date, the couple apparently went Instagram official. 
Going Instagram Official
The Descendents alum shared a series of snaps of himself with the caption, "bby." One of those snaps featured a masked figure with a hoodie on, who at first glance seemed anonymous.
However, the tag on the photo revealed that it was Wijnaldum. 
"So, that's THE tree huh?" she commented, referencing another snap on the post from April 13, 2021. 
Later that same month, the model called the Gossip Girl star her "angel" when she put up an Instagram story to celebrate his birthday.
She also shared a snap of herself and the actor, catching him pouting for the camera. 
In another post from the 22-year-old, the actor was seen carrying a pizza box alongside a caption declaring him the best delivery man. 
Prior to this, Doherty was dating fellow actor Cameron. 
Former Flames: Cameron & Doherty
Cameron was the first to break the news of their split. In an Instagram story from December, she revealed that they had parted ways sometime in October. She wrote, 
The decision was incredibly difficult, but we still have love for each other, and will remain friends. Thank you for allowing us our privacy in this time.
The former couple first crossed paths on the sets of Disney's Descendants 2 in 2016 and confirmed their romance to the public in February 2017. 
In 2019, Doherty described his then-girlfriend as the most incredible, compassionate, patient, genuine, and loving person he'd ever met.
The feelings were apparently mutual as Cameron once claimed that Doherty was the love of her life. 
However, since their split, the couple has remained mum about the situations surrounding their falling out. In April 2021, the actress confessed to NYLON that the split came out of nowhere.
On a later date, she affirmed that she was never going to disclose the specifics of their breakup because it was too personal for her. 
"I still love ther living daylights out of him," she confessed at the time. 
She added that the both of them still cared for one another, and they maintained an amicable bond. As for their romantic interests, both the Disney stars seem to have moved on to newer things.