Eric Andre Revealed His Partner on Valentines Day — a Look into His Dating History
The creator, host, and co-writer of the Adult Swim Comedy Series The Eric Andre Show, Eric Andre recently confirmed that he is in a relationship via Instagram on Valentine's Day 2021. His girlfriend's identity is still a secret.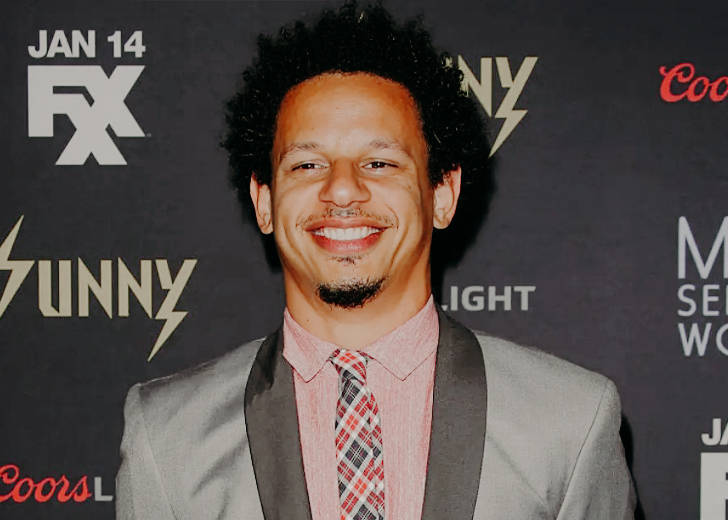 The creator, host, and co-writer of the Adult Swim Comedy Series The Eric Andre Show, Eric Andre, recently confirmed he is in a relationship with a gorgeous lady via Instagram on Valentine's Day. 
The comedian shared two black and white pictures on his official social media handle on February 14, 2020, alongside his new girlfriend. He wished her a happy Valentine's Day and called her "bb" with a kiss and a pink heart emoji. 
Although the identity of Andre's ladylove is still a mystery, the duo looked thrilled to be together with arms wrapped around each other. In the second portrait, his girlfriend cutely hugged him from the back while he happily smiled at the camera. 
In the pictures, the actor wore a high neck paired with a coat, while his girlfriend looked amazing in a dress with spaghetti straps accessorized with a long pair of earrings and hair pulled back. Andre wore a neck chain and pocket scarf to accessorize his look.
Fans have been flooding Instagram with comments ever since. While it surprised many people that the actor had a new girlfriend, many others congratulated the couple for their new beginning. 
The comedian Byron Bowers jokingly wrote, "When was this taken? 1890?" as the pictures were black and white and gave off a vintage prom vibe thanks to their attire. A user wrote, "What is this a prom photo?" Another user commented, "You have a girlfriend? I'm shocked." " Beautiful!! ❤️❤️❤️"yet another fan chimed.
It is not the first time that he has revealed his girlfriend to the world on Valentine's Day. Three years ago, in 2018, the 37-year-old comedian introduced his fans to his then-girlfriend on Valentine's Day through a social media post. However, the picture has since been deleted. Even then, he didn't unveil the identity of the lady.
In March 2018, Andre also visited the Philippines with his then partner, a mystery brunette. On her birthday back in October 2018, the actor took to his social media and shared a loving post.
Similarly, in April 2019, the Bad Trip actor posted another picture with a blond lady. He wished her a happy birthday with a cute Instagram post. The post went on to fuel a relationship rumor. However, the pictures got deleted before people could know more about her.
Andre's Relationship with Rosario Dawson Was Claimed to Be a Joke
Andre and American actress Rosario Dawson made their relationship public on Valentine's Day back in 2017 via a tweet. The actor called his then-girlfriend "the undisputed most gorgeous being on the planet" in the caption of the now-deleted post. Alongside that, he wrote, " I love you bb? " 
While many users congratulated the couple, some users like Chance the Rapper claimed their relationship was a prank. In response, Andre posted a couple of photos with their tongues touched to one another to confirm their relationship. He captioned one picture, "I think we have to touch tongues... people think this is a prank."
In a 2017 Interview with Stephen Colbert, Dawson said she disapproved of Andre posting their intimate pictures online. She also revealed that the actor supported her when she recovered from an emergency ovarian surgery for a ruptured cyst. 
He took care of her in an adult diaper...and that is love.
Dawson also took to her official Instagram account to thank him for all the support as she posted pictures of her and Andre in the hospital in September 2017. In the now-deleted post, she revealed it marked a year that she had the ovarian surgery and the first time she expressed her genuine feelings to him.
She captioned it, "This weekend marks a year that I had to get emergency surgery to stop internal bleeding from a ruptured cyst on my ovary. It was the first time I told @ericfuckingandre that I loved him (and very much not the last)."
Unfortunately, the couple went separate ways shortly after that. Us Weekly broke the news of their breakup in November 2017. As the source claimed, the comedian was never serious, and the relationship just ran its course.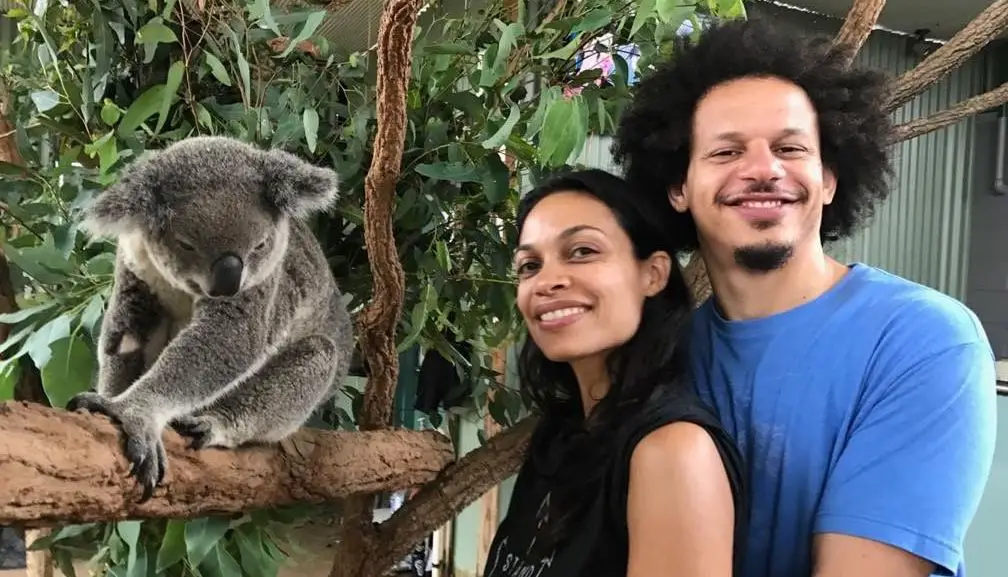 Before that, Andre was in a relationship with The Fresh Prince of Bel-Air star Tatyana Ali from 2012 to 2014. The ex-pair kept it a low-key relationship, even though they were spotted together at several public events.
Apart from that, in October 2015, the relationship rumors between American TV personality Amber Rose and Andre sparked on social media as she referred to him as her man crush. In response, the host of The Eric Andre Show called her his woman crush. 
Rose also posted an Instagram picture with Andre, which later was reposted by the actor. However, the rumors died down once they deleted the pictures from their respective social media.