Billy Gardell and Wife Patty's Secret to Two Decade Long Marriage — Look Into the Comedian's Family Life 
Billy Gardell and his wife Patty's Marriage Is Aging Like Fine Wine.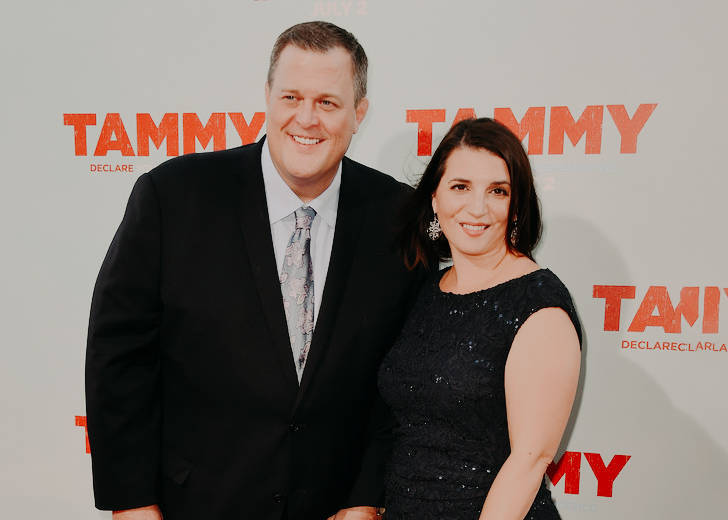 Billy Gardell is not only a successful actor and comedian, but also a doting husband to his wife Patty. The couple has been marriage is going strong after two decades.
Early Life
Gardell was born in Pennsylvania in 1969 and did his schooling in Orange County, Florida. He and his mom moved to Florida with his other siblings after his parents got divorced. The stand-up comedian thinks that growing up in Florida had a positive impact on him. 
He began working at a departmental store when he was 15. His job was to stack pallets and unload trucks. Gardell also cleaned bathrooms and answered calls at a comedy club in those early years. 
Gardell's Career
Gardell began his career in the entertainment industry as a standup comedian. He performed in different military bases, small-town lounges, and comedy clubs. His acts finally brought him to Los Angeles, where he would act and perform as a standup comedian. 
Before starring in Bob Hearts Abishola, Gardell acted in the television series Mike & Molly. He also starred in the CBT series Sun Records and appeared in Young Sheldon. Gardell was nominated for an Emmy in 2016 for the best game show host in Monopoly Millionaires Club.
The comedian also made an apperance in a critically acclaimed show Lucky before he started working in Mike & Molly. Some of the actor's other works include The Practice, Monk, Gary the Rat, Judging Amy, Yes Dear, and My Name is Earl.
Gardell made a mark as an actor, working opposite prominent Hollywood actors such as Antony Quinn and Sylvester Stallone in Avenging Angelo. He had a memorable performance alongside Billy Bob Thornton in Bad Santa. 
Gardell Shares The Success Of His Happy Marriage 
The actor and his wife Patty Knight have been happily married since 2001. Their son William III was born two years after the marriage. The actor even said he might retire from acting when his son becomes a teenager so that he could spend more time with him and the family. 
Gardell feels he is fortunate to have a wife like Knight. His job, according to him, is just to hand over all his checks to her and she takes care of everything. The comedian even joked that his wife does not give him more than 500 bucks at a time. 
When the actor was asked about the secret behind their lasting marriage, the actor said that he was not in agreement with the concept of giving and taking in a relationship. Rather he believes in giving more in marriage. He jested that if a man did what his wife asked him to do, there would not be any trouble for him.
The actor also revealed that while his wife said she was not right always, she claimed that she was never wrong either. Gardell also revealed that his wife was a big fan of Kelly Clarkson.
While the actor is engaged in philanthropic works, he is also cautious with his money. Gardell feels when a person is successful, it becomes his/her responsibility to be more generous to other people. 
The actor feels blessed to have a son like William, who he described as kind and empathetic. At the same time, Gardell feels like teenagers are having a tough time amid the global pandemic. The various interactions with the actor reveal why his marriage is such a big success even after being with his wife for two decades.