Conservative Influencer Abigail Shapiro Loves Being Married to Her Husband
Conservative Influencer Abigail Shapiro is deeply in love with her husband, Jacob Roth.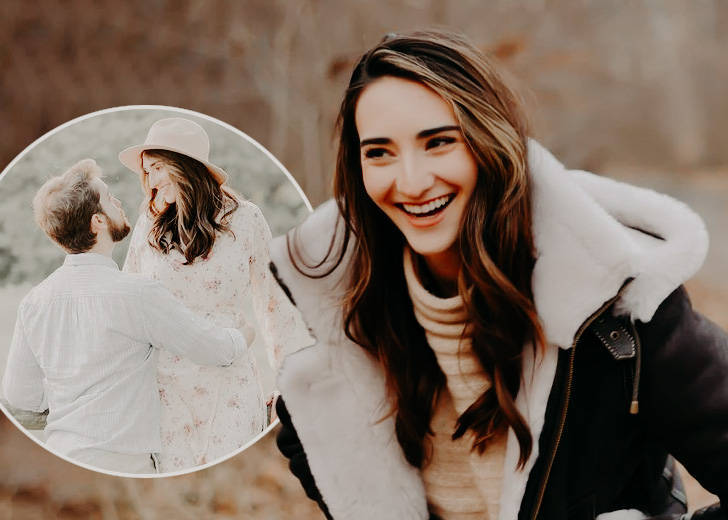 Conservative influencer Abigail Shapiro is deeply in love with her husband Jacob Roth, and she understands that her "marriage is awesome" for so many reasons.
On November 20, 2020, the digital creator even took to Instagram once to share an instance that made her realize that her marriage with her husband was incredible. 
In the post that featured a candid picture of the couple, Shapiro remembered having a terrible time sleeping the night before the post was made. She wrote, "My heart was racing for some reason, and I felt about ready to jump out of my skin!"
But her husband Roth was the difference—he was very kind to her and talked her through the tough time while also keeping his hands around her. Shapiro explained that her husband's gesture made her remember her times as a single woman and how awful that kind of night felt alone.
Jacob was so kind, talking me through it, keeping his arm around me. It made me remember my time as a single woman and how awful these kind of nights felt alone. 
However, she felt grateful to have a partner like Roth, "the best partner by my side," as she mentions him, and that night was another beautiful reminder to her of having the best husband.
She fondly wrote, "But now I have the best partner by my side, and last night was just another beautiful reminder."
Many fans reacted to her story with love and appreciation. "I related to this so completely. You are a wonderful, brave woman," one fan commented.
Another added, "Your husband is the definition of a feminine man."
In another instance, the fashion enthusiast also shared how blessed she felt to have been married to a man like her husband. She expressed he understood her from her sense of style to her deepest feelings and constantly worked hard to keep their marriage strong.
She also added that her husband made her laugh, shared her values, and encouraged her to be her best self.
The beautifully written caption read:
I feel so blessed to have married such a wonderful man. He makes me laugh all the time. He understands me, from my sense of style to my deepest feelings. He constantly works with me to keep our marriage as strong as ever. He shares my values and encourages me to be my best self. What's something you love about your significant other?
Shapiro and her husband Roth have been married since May 2019. On the occasion of her second wedding anniversary, the makeup artist wished her husband, writing:
Happy second anniversary to the guy who shares my values, faith, future dreams, and sense of humor. Spending forever with you sounds pretty great.
The couple appears to be in the midst of a blissful union and enjoy each day with love and admiration for one another.