Lizzy Greene's Boyfriends Rumors Were Never Confirmed, But The Actress Is Close To Her Parents
Know about Lizzy Greene's rumored dating life with co-star boyfriends. Also, get along with her bio-related details including her age, parents, and movies and TV shows.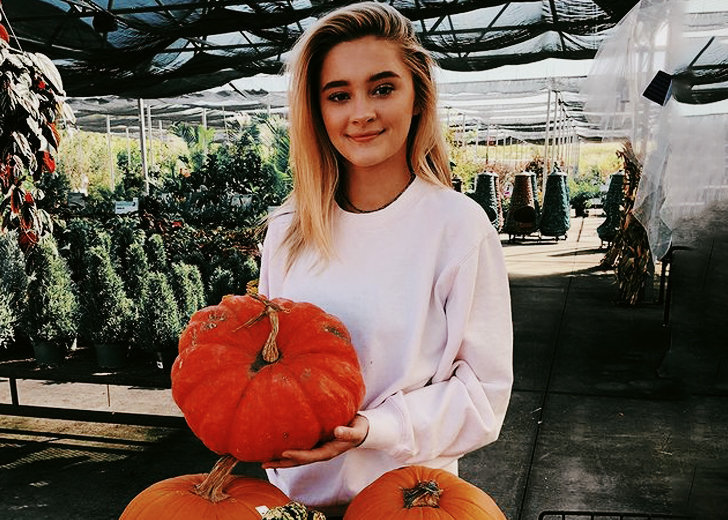 From television movies, shows to series, American actress Lizzy Greene has done it all, and that too at such a young age. The 17-year-old actress is renowned for her role as Dawn Harper in the Nickelodeon series Nicky, Ricky, Dicky, and Dawn. In addition to that, she has also appeared in television movies like The Thundermans and Damaged Goods.
Since 2018, Greene has been making an even bigger impact in her career, playing Sophie Dixon, a moody-goth teen whose father commits suicide, on ABC Network's family drama series A Million Little Things.
Although we get to see her on on-screen life more often, her real-life gets to stay on the secretive side, and we don't blame her. I mean, she is too young to be exposing all her information right away.
In this article, learn everything we know about the up and rising actress Lizzy Greene, from her childhood to her family life to her personal life.
Lizzy Greene Usually Expresses Her Love For Her Parents On Social Media
Lizzy Greene was born on May 1, 2003, in Dallas, Texas of United States of America. Her birth name is Elizabeth Anne Greene.
The American actress who is often expressive of her love for her parents on social media has managed to keep the details of her parents private. That being said, Legit reports that her mother's name is Amy Greene, a former gymnast.
Lizzy also has a sibling, an older brother, who goes by the name Garrett.
She Has Been Rumored Of Dating A Few Boyfriends
Over time, Lizzy Greene has been linked with a couple of her co-stars, creating rumors of her dating them.
To be precise, the rising actress in the initial days of her career was rumored of dating her former Nicky, Ricky, Dicky & Dawn co-star Mace Coronel back in 2015. However, none of them ever confirmed or even hinted that they ever dated.
The two had portrayed the roles of Dawn Harper and Dicky Harper ​​​​​​(two of four quadruplets) in Nickelodeon's comedy family drama show.
Similarly, Greene has also been rumored of dating actor Ricardo Hurtado from February 2018 to June 2018. Hurtado is popular for his role as Freddy on Nickelodeon television series School of Rock (2016) and his role as Tyler on Netflix TV series Malibu Rescue (2019).
The two were also seen attending various Nickelodeon programs and events together, including during The Kids' Choice Awards Press Junket on March 23, 2018, in Inglewood, California, and during the Nickelodeon Halo Awards on November 5, 2017, in New York City.

Lizzy Greene and Ricardo Hurtado during The Kids' Choice Awards Press Junket in 2018 (Source: VALERIE MACON/AFP via Getty Images)
But again, like Greene's previous rumor with Mace Coronel, the rumor with Hurtado also never got confirmed nor got denied in public.
To many's surprise, Hurtado recently on November 16, 2020, announced his engagement with his girlfriend whose Instagram reads 'ZuZu Nova.' The actor shared the news via his Instagram handle, posting a picture of the pair kissing and a caption that read, "She said yes!💍 I can't wait to be your husband. #enagaged."
Coming back to Greene, she has not disclosed her present relationship in the public. She may be single, or maybe she is committed to someone, but it is now fully up to the actress to share the details with her fans and followers. Hopefully, she would do it when she finds the right time.