Trisha Paytas Reveals Extravaganza for Wedding — Too Focused on Aesthetics?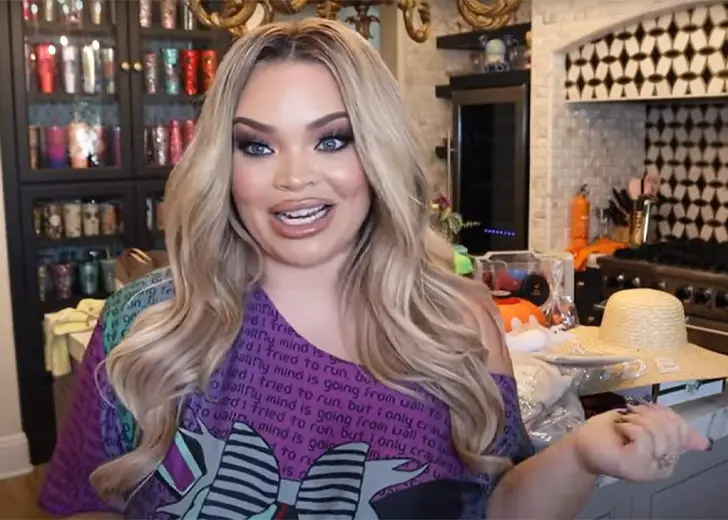 It seems like Trisha Paytas is painting the city white with all their extravagant weddings. They are currently engaged to their boyfriend, Moses Hacmon, the brother and brother-in-law of Hila Klein and Ethan Klein. 
There was a lot of drama surrounding Paytas and the Kleins regarding monetary and ownership misunderstandings. However, instead of solving it behind the scenes, Paytas had exposed the scandal on social media. 
Unfortunately, many people stood beside the Kleins. Similarly, around the same time, Hacmon was accused of stealthing by his ex-girlfriend Daphney aka @ms.mercury, on Instagram. 
There have been many other controversies that Paytas has found themselves in 2021, but currently, they are only focused on their wedding. 
Trisha Paytas' Wedding 
This is Paytas' first marriage, and they are very excited about it. For the past few months, they have been buying things for the wedding and showing them off on their YouTube channel. 
They have also adopted a "zen" attitude where they manifest and take everything positively. Paytas plans to have a local wedding in Los Angeles, a destination wedding, and a year-long honeymoon in 2022. 
They have been busy with this for a while, and it primarily includes buying things for their two weddings and honeymoon. From dresses and shoes to perfumes and accessories, Paytas has purchased them all. 
And they have not just bought one item from the category but got a couple of options for them to choose from. Paytas is very excited to be a bride since they plan on celebrating their wedding for a year.
In the recent video they uploaded on their YouTube channel, blndsundoll4mj, they bought over a dozen of items, and most of them were adorned with the word "bride" or "Mrs. Hacmon."
They got two hats, sunglasses, a ring holder, sleeping masks, pens, purses, a denim jacket, a dress hanger, a bodysuit, face masks, window decals, spa slippers, high heels protector, candles, and many more. 
Even the two white lacey thongs they got had the words "bride" and "wifey." So, all in all, Paytas' dream wedding is coming into action, and everything has been planned. 
The Backlash 
While Paytas is excited about their wedding, their fans and followers think something fishy about it. Their hauls videos have more dislikes than likes, and the comments section is full of dragging the YouTuber. 
Most of them have called them out for being in love with the aesthetic of being a wife and a bride, but not the role. Their fans and followers stated that there is more to being a wife than buying merchandise. 
Similarly, people noted that Paytas and Hacmon dedicating 2022 for honeymoon showed they want to be a bride but do not want marriage. 
Many comments also pointed out that the pair's entire relationship was based on aesthetics rather than love. A couple of them have also speculated that the couple's relationship will end up in a divorce. 
Many have speculated that Paytas wants the wedding but not the marriage, but everything is in Paytas' hands about building their relationship with Hacmon.