Moses Hacmon Responds to Ex Daphney's 'Stealthing' Allegations
Moses Hacmon claims he assaulted no one, and he was not in a relationship with Daphney.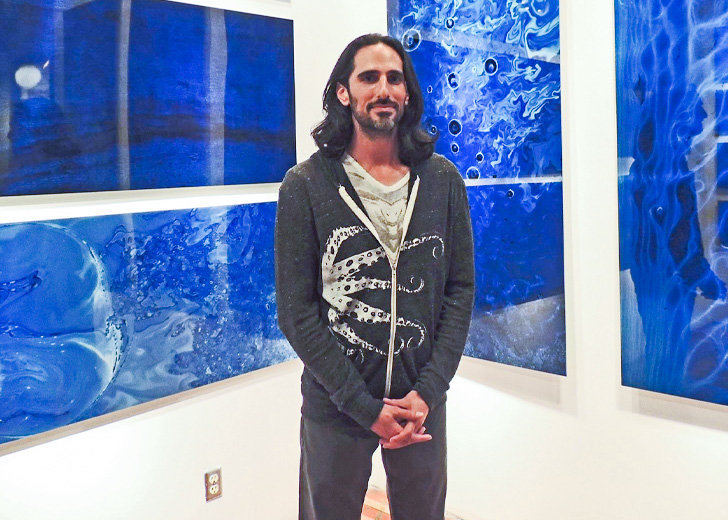 Trigger Warning: Stealthing, rape, and molestation. Reach out to National Sexual Assault Hotline (1-800-656-4673), Victim Connect Live Chat (victimconnet.org) and National Teen Dating Abuse Helpline (1-866-331-9474) if you are ever or have been taken advantage of. 

Moses Hacmon, Trisha Paytas' fiancé, found himself in hot waters after being accused of molestation and emotional abuse by his ex.
The last time we covered the accusations by Daphney, whose Instagram handle is @ms.mercury, she revealed Hacmon had abused and cheated on her. 
She also accused him of rape for stealthing and gaslighting her. Similarly, she also exposed Hacmon for cheating on Paytas, betraying his family, and talking behind their backs. 
Paytas has been beefing with Ethan and Hila Klein, Hacmon's brother-in-law and sister, respectively, for the past four months. As a result, the family is being torn apart. 
Following the series of allegations from Daphney, Hacmon has denied everything. He also revealed the text messages between the two to prove his innocence.
Moses Hacmon Responded To Allegations 
On September 9, 2021, Hacmon released a statement saying Daphney was not his girlfriend, so she is not his ex. Apparently, they had only met once in February 2020, and Daphney was forcing a relationship with him, even after he rejected her. 
Soon after, Hacmon started dating Paytas, yet Daphney "continued to plead" him to be with her instead of Paytas. It has been more than a year since Daphney and Hacmon communicated. 
According to Hacmon, all Daphney has been doing is spreading false accusations, which is why he released their text messages to show the actual truth. Looking at the messages, it seems like Hacmon is trying to stay away from Daphney.
He emphasized he did not want to lead her on and hinted that he was not interested in her. On April 3, 2020, Daphney and Hacmon exchanged a few texts where Daphney said she would get out of his life.
Hacmon tweeted more screenshots, but they are confusing because the texts contradict one another. For example, they exchanged texts discussing their intimate relationship in one screenshot, and Daphney claimed Hacmon was terrific.
However, in another, Daphney said that she had not discussed their intimate relationship with anyone. It was also evident that Daphney was not a fan of Paytas.
Before Paytas and Hacmon were together, a message showed Daphney did not want Hacmon to date Paytas. Daphney confessed she had watched Paytas for over ten years, and they needed serious help.
Hacmon admitted he wants to be the person to do that and wants to understand Paytas. The other messages are basically the two bickering back and forth about Daphney talking about their relationship with others. 
Moses Hacmon's Ex Speaks Up
Daphney once again took to Instagram stories to point out that Hacmon abused her. She said that Hacmon raped her since stealthing was classified as rape. 
She also tagged Paytas and shaded her about lying about donations to children in need. Finally, Daphney asked the YouTuber not to forget her fiance assaulting her. 

Daphney's Instagram stories accusing her alleged ex, Moses Hacmon. (Source: @ms.mercury)
Paytas did not directly respond to Daphney, but they talked about these allegations on their latest members-only live show. They said that Daphney was disturbed, and she was merely seeking attention from Paytas.
Paytas said the issues were before they were with Hacmon, so it does not concern them. They are adamant that they will not give Daphney any attention, but they are still blamed for Hacmon's behavior. 
Therefore, it seems like Paytas will not get involved in the Hacmon-Daphney situation anytime soon.