Ethan Klein Exposed Trisha Paytas' Ableist Jokes in Deleted TikTok
When will the Ethan Klein and Trisha Paytas beef end?!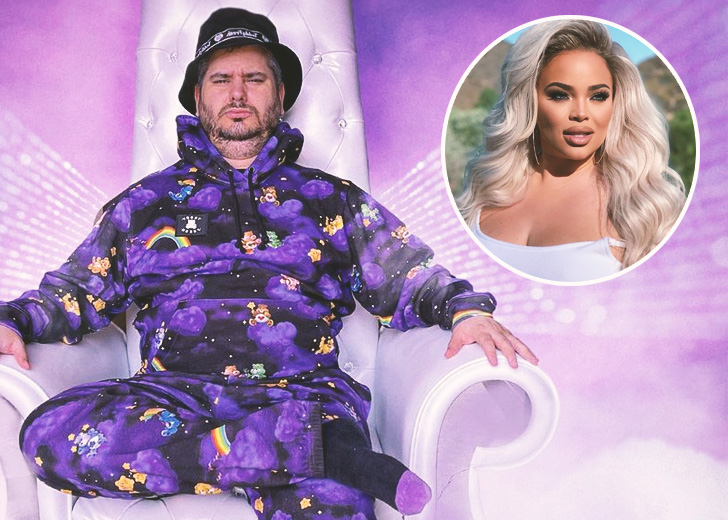 Just when you think Ethan Klein and Trisha Paytas have stopped feuding with each other, another drama appears. Once best friends, Klein and Paytas have been feuding since June 2021 when Paytas quit their podcast, Frenemies. 
The beef started because of monetary and ownership misunderstandings, which eventually poisoned their family relations. Paytas is engaged to Klein's brother-in-law, Moses Hacmon. 
Because of all the scandals, Hacmon's relationship with his family and sister, Hila, has also been damaged. After going back and forth against each other publicly on social media, the two had vowed never to talk about each other again. 
However, once again, these were empty words since both Paytas and Klein talk about each other regularly.
Ethan Klein's TikTok Gets Removed
Recently, a TikTok of Paytas making ableist jokes about Klein's Tourette Syndrome resurfaced. Those videos were mainly of Paytas talking about the syndrome on Frenemies. 
According to CDC, Tourette Syndrome is a condition of the nervous system, which causes people to have involuntary movements called tics. Klein's condition is moderately mild, and his tics include him moving his eyebrows involuntarily.
His tics usually get triggered when he is stressed, and Klein has admitted, on occasion, that he is insecure about it. At the beginning of the TikTok that exposed Paytas, they talk about how Klein allowed them to make jokes about his condition.
They added that once they left Frenemies, Klein started accusing them of making ableist and anti-Semitic comments. The TikTok then debunked Paytas' claim since Klein had often asked them not to make such jokes on the podcast.
On Frenemies, Paytas constantly talked about Klein's Tourette Syndrome even when the latter asked them to stop. It is evident that Klein is uncomfortable talking about his condtion.
Regardless, Paytas continues to talk about it. The TikTok soon went viral and grabbed Klein's attention. As a result, he duetted it and reacted in a friendly manner. 
His reactions were not at all or hostile or discriminatory. Instead, he was smiling and just watching the video. However, the app flagged it down and removed it, saying it was hate speech. 
Klein took a screenshot of his TikTok profile that showed that this video was removed for violating community guidelines. Then, he took to Twitter to pour his frustration about TikTok, flagging his reaction video. 
He said he enjoys the app but does not make TikTok videos anymore since they usually strike down their video. He added he was just reacting to an exposed video compilation of Paytas making fun of his condition. 
There was no hate speech in the video by Klein since the only bashing that was going on was against him. At the time of writing, the video is still down. 
Klein is also facing massive backlash for posting the video because he had promised, in the past, that he would not take Paytas' name or talk about them anymore. But at times, he does talk about it, and another feud starts.