Tia Mowry Embraces Her Natural Curls ━ Faced Difficulties Due to Curly Hair in Her Early Days
Tia Mowry has learned to love her natural hair.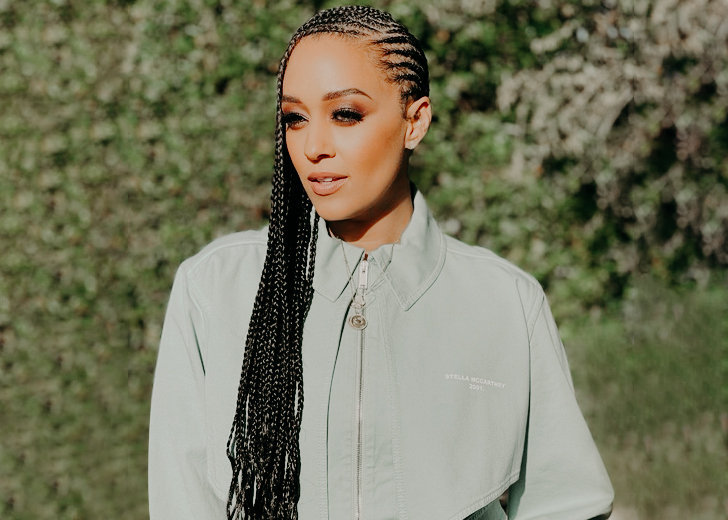 African American women have long faced prejudices and stigma against their natural hair in professional and academic settings.
However recently, a movement online is inspiring and empowering many people of color to transition to chemical-free and non-straightened hairstyles.
They are now embracing their naturally afro-textured curls, coils, and waves.
Since quarantine began, there has been a shift among women who have opted for getting braids or cutting their hair off, and one such celebrity was Tia Mowry. 
At the start of quarantine in April last year, Mowry uploaded an all-natural selfie on Instagram.
She looked gorgeous as she embraced her textured coils with a few pieces of gray roots growing and her glowing makeup-free complexion in the selfie. 
Mowry's Hairstyle Over The Years
Mowry, who has over 8 million followers, uses her platform to encourage and uplift other women and serve looks. 
Whether she's offering parenting tips or teaching us how to cook up a storm in the kitchen on her YouTube channel, it appears the beloved twin is never afraid to experiment with her hair.
The curly-haired beauty has gone from bountiful curls to a sleek and chic bob.
Every so often, Mowry turns towards protective hairstyling and debuts her braided hair, she takes to Instagram to post pictures of her braided hairstyle. She even has a tutorial on braided hair on her YouTube channel. 
Recently the Family Reunion actress was spotted in a mid-length blonde hairstyle with trendy curtain bangs. She debuted it on Instagram, and it wasn't the first time she had gone blonde, according to her captions. 
Mowry Faced Discrimination
Mowry has tried all hairstyles and is not afraid to go back to her natural curls when she needs to give her hair a break. But she was not always this confident. 
Mowry, who starred on the hit '90s TV series Sister, Sister alongside her twin Tamera, admitted that it took time for her to appreciate and love her coiled curls.
In an interview with Elle, she recalled how she got compliments for her curls as a child but felt pressured to straighten her hair as an adult. 
She became insecure about her natural hair. 
In this business, if I had my hair curly, I was told, "Can you pull that back?" On auditions, I was told, "It's distracting."
But she thanked her mother for keeping her and her sister grounded. She revealed that as she got older; she saw other women embracing their natural beauty, and it inspired her to do the same. 
Since then, she has grown confident in her natural hair.