Richard Cabral and His Wife Janeice Sarduy Never Got Divorced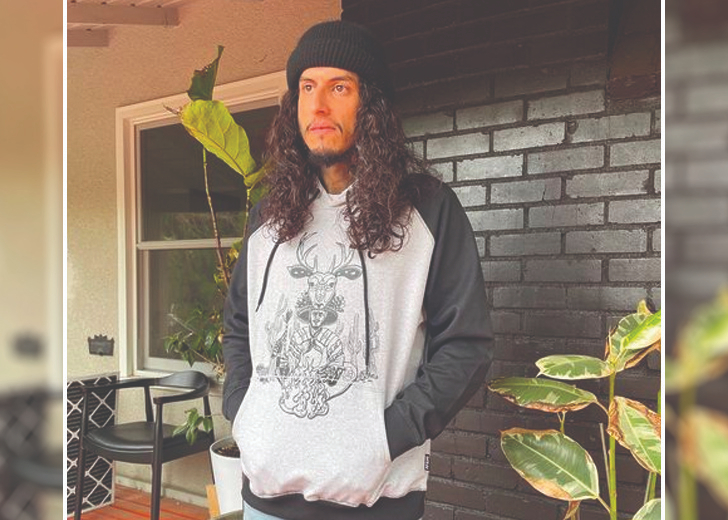 Richard Cabral and his wife Janiece Sarduy's rough patch reached its peak in 2016 when the couple filed for divorce. At the time of the filing, the couple had reportedly been living separately for the past few months.
TMZ even reported that he had filed for divorce himself, with no lawyers involved.
But, despite the filings being official, Cabral and Sarduy never went through with their divorce. They are still together, and the family has only grown since 2016.
Richard Cabral's Rumored Divorce from Wife
On September 9, 2016, TMZ exclusively reported that Cabral had filed for a legal separation from his spouse, Sarduy. In their piece, TMZ even went so far as to say that he was doing the divorce with "a personal touch."

Richard Cabral with his wife, Janiece Sarduy, in Havana in May 2016. (Photo: Richard Cabral/Instagram)
According to them, he was "going solo" and filed the divorce himself. He did not get any divorce lawyers involved.
The divorce papers TMZ got their hands on revealed that the couple had been separated since June that year. Further, he also asked for joint custody of their two-year-old daughter in the proceedings.
The Divorce Didn't Go Through
Despite everything being official, there was never a follow-up on their divorce case. Things disappeared, and the public never got an update on their split or how the custody battle panned out.
And that looks to be because the couple never actually pursued the divorce, despite the legal filings.
Cabral and Sarduy married about two years before filing for separation, and they worked things out between themselves. Their social media suggests they are still together and leading a happy family of six.
The couple has made countless red carpet appearances in recent years. While posting about them on Instagram, the American Crime actor has called Sarduy his wife many times. An example of this can be his post about their appearance on the MAYANS Season 2 premiere on August 29, 2019.
Sarduy, a writer, has also mentioned Cabral as her husband. In August 2020, during an interview with Voyagela, she said that after marrying her husband, she allowed her career as a dancer and actress to take a back seat. She instead focused on raising their kids, of which they have three together.
Cabral started his career as a criminal at just 13. He became a gang member and became hooked on crack and cocaine by 15. By the time he was 18, his life had become really dark.
A glimpse of hope came in the form of his first son, Adrian Nowak, on December 30, 2002. As he expressed in his birthday post for him in 2015, he was "Nervous in not knowing what to expect."
However, Adrian changed his life forever, and he was always grateful that he was born. Just that wasn't enough to keep him out of trouble, though.
At age 20, he was arrested and jailed for attempted murder when he shot a man. He went to jail, and the terrifying prospect of spending his life in jail scared him.
He only did five years and was released, upon which he presumably met his current wife and got married. They are now parents to three children of their own — two daughters and a son.

Richard Cabral with his four kids, three of whom he had with his wife, Janiece Sarduy. (Photo: Richard Cabral/Instagram)
Cabral announced the birth of his youngest son on May 24, 2018. His second-to-youngest daughter was born on June 29. The birthdate of his older daughter is not known.
The actor never thought he would even become an actor, let alone be an Emmy-nominated one. But he is glad of the success he has had, not for himself but for his children.
"All I ever wanted to do was do something that I liked—that I would find out that I loved—and provide for my children," he said during an interview with Remezcla in May 2021.
"That my children will never have to live the way that I did," he told Collider in 2018 when asked what he was most proud of in his acting career.
Adrian, too, seems to be interested in the entertainment industry. Cabral confessed Adrian told him he wanted to be a filmmaker.
Cabral and Sarduy seem to be on the right track in parenthood, and they are in for the ride together.