People Are Ripping into Lisa Rinna's Indecent Behavior at Andy Cohen's 2019 Baby Shower
They claim Rinna was high on drugs.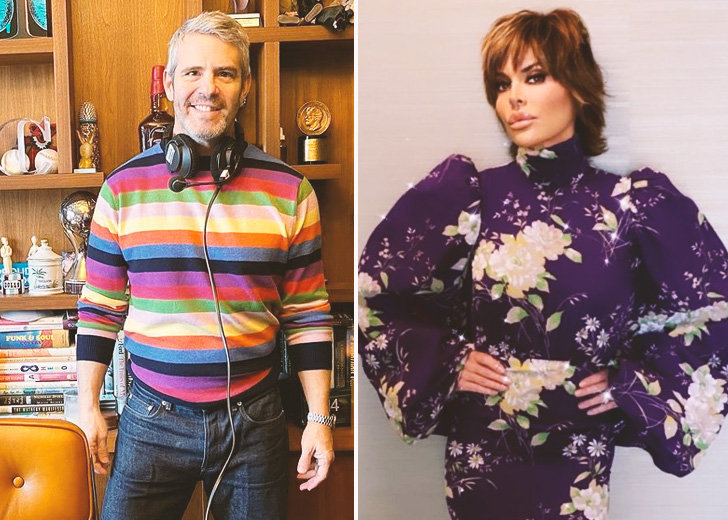 Andy Cohen's baby shower organized at The Palm in Beverly Hills back in January 2019 was undoubtedly one of most the low-key yet craziest parties. If not, it's one of the most unforgettable celebrations to have gone down in history, and rightfully so. 
The Real Housewives of Beverly Hills star Lisa Rinna made sure the baby shower was a site of an absolutely crazy dance party.
She yelled and instructed the real housewives at the party, including Ramona Singer, Vicki Gunvalson, Kyle Richards, Teresa Giudice, NeNe Leakes, and other guests, to stand up on the table and sport some dance moves. 
Even though it has been two years since the celebration, Rinna's behavior has got everyone talking, even as of this time of writing. The discussion escalated after a Twitter account named Real Housewives Enthusiast uploaded the video of her hosting Cohen's baby shower party on September 28, 2021.
In the one-and-a-half-minute clip, the Oregon native could be seen yelling and shouting at everyone to get on the table and dance. Her choice of inappropriate words made the situation bizarre.
But as she made herself clear through constant screeching, the baby shower attendees climbed onto the dining table and other furniture, flaunting their dance moves.  
Fellow RHOBH star Richards could also be seen rejoicing at the moment, slaying the table dance on her pantsuit ensemble. 
As soon as the video resurfaced, internet users criticized Rinna for her indecent behavior and choice of words. 
Lisa Rinna Blasted for Baby Shower Hosting
Twitter users rushed to the comment section of the video with their backlashes and criticisms. "What is wrong with her?" one curious person asked, while the other implied she was high on drugs, "coke and meth cocktail."
One particular user criticized the way she repeatedly dropped the F-bombs, stating, "Languageee… and I thought this was a baby shower." Another highlighted that she was screeching and yelling, writing, "her voice is so unbelievably grating."
Some other people referred to Rinna as a narcissist and even stressed that she was the example of no class. In addition, a Twitter user remarked that he hated the clip most among all the other real housewives-related videos.
While Rinna has been under the fire for her allegedly indecent behavior, she hasn't commented on the topic. That being said, the resurfaced baby shower topic has spurred drama between the housewives.
During an interview on the DailyMailTV, Lisa Vanderpump claimed Richards spread rumors about Erika Jayne's financial slump at Cohen's star-studded fête. 
Andy Cohen After the Baby Shower
A month after the extravagant party, Cohen welcomed his son Benjamin Allen on February 4, 2019, through a surrogate mother from California.
Announcing the birth of his baby boy via an Instagram post, he disclosed he named his child after his grandfather, Ben Allen.
The overseer of the Real Housewives franchise also expressed his happiness at being a father. "I'm in love. And speechless," he wrote in the caption. 
Since then, the television host has openly shared the parenting bliss on his Instagram, updating fans and followers about his son through adorable pictures.