Andy Cohen Considers His Son 'The Only Bright Light' during Pandemic
"The one bright, bright light of the pandemic for me has been Ben. I could honestly say that he saved my life."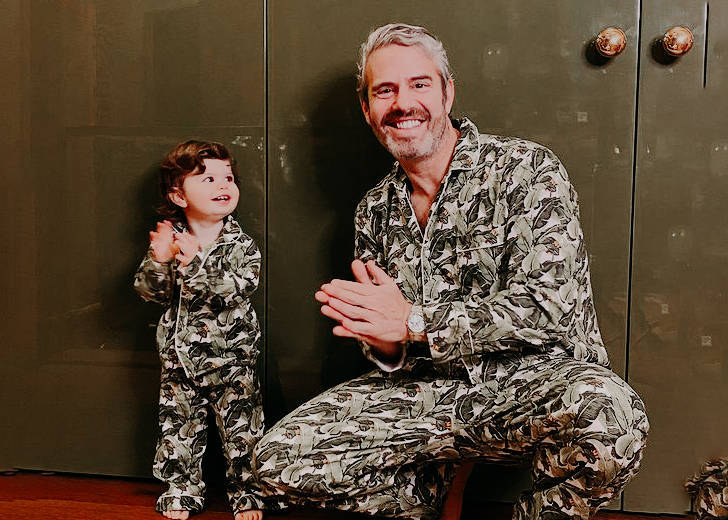 Watch What Happens Live (WWHL) host, Andy Cohen, considers his two-year-old son, Benjamin Allen Cohen, as the best thing that happened during the Coronavirus pandemic. 
Benjamin is Andy's Saviour
In a recent interview with Access on March 23, 2021, Andy opened up about the bond between the father-son duo. 'The Bravo TV' personality said that Benjamin helped him get over the pandemic lull as he expressed his gratitude for the time he spent with him.
The one bright, bright light of the pandemic for me has been Ben. I could honestly say that he saved my life.
The proud father gave an update on his son's ability to learn new words every day. He also revealed Benjamin just started saying, "I love you."
The two also watched the Netflix series, Trash Truck multiple times as his son is obsessed with it. 
Andy was also questioned about a funny video he posted on Instagram on March 2, 2021. In the brief clip, his good friend, Anderson Cooper, can be seen chasing Benjamin around a toy elephant in circles.
The talk show host talked about how they hang out with their sons every weekend, and Cooper chases him in circles every time. Andy revealed he has five variations of the same video. 
In another interview with People on March 25, 2021, Cohen said he is amazed by his son Benjamin and Anderson's nearly one-year-old son Wyatt Morgan's burgeoning friendship.
Though Benjamin and Wyatt enjoy playing together, Andy finds one tradition between the two, particularly endearing and cute.
When they reach Anderson's house on the weekends, Wyatt would be sleeping. Anderson would ask if he (Benjamin) wants to come into his room to wake him up? They then go in there and wake him up. "Ben always gives Wyatt a hug and a kiss," he added.
Andy Welcomed His Son Benjamin Via Surrogacy In 2019
The talk show host surprised the audience when he first announced the news of having a baby at 50 on an episode of the WWHL show, back in 2018.
Andy explained that after many years of careful consideration, a decent amount of prayers, and the benefit of science, he was to become a father in about six weeks if everything went according to the plan. He also thanked his surrogate for carrying his future.
The overseer of the Real Housewives franchise also shared that family means everything to him. Having a child of his own was his dream come true, even though it took him longer than others to achieve it. 
I cannot wait for what I envision to be the most rewarding chapter yet.
Andy took to his Instagram to announce his first child's birth, a baby boy named Benjamin Allen (named after his maternal grandfather, Ben Allen), on February 4, 2019. 
He shared a black-and-white picture of him snuggling with his new bundle of joy.