RHONY's Ramona Singer Is Looking for Specific Qualities in Her Dating Partner
One of the original housewives from RHONY, Ramona Singer is currently single. However, there are a few requirements if one wishes to date her.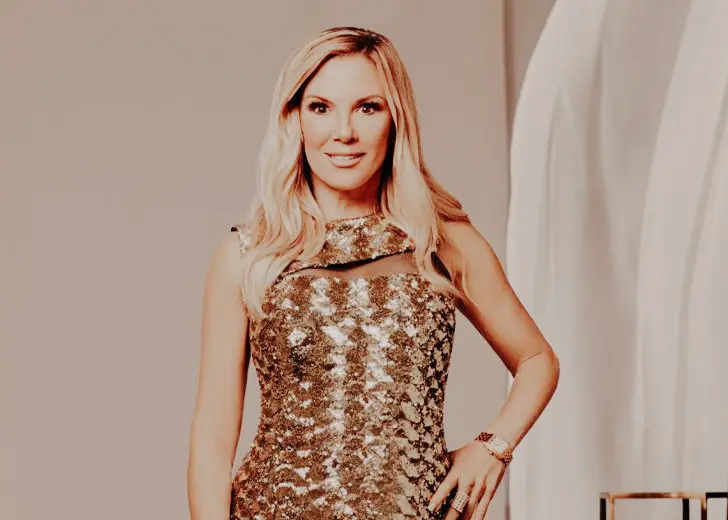 One of the first housewives from The Real Housewives of New York (RHONY), Ramona Singer, has been one of the staple characters to the franchise.
Ever since the first episode aired in 2008, Singer has bared her life on the reality TV show. She has shared not only her professional life but also her love life, daughter, and divorce on the show.
Recently, she hasn't had much to share about her love life since the 64-year-old is currently single. Not that she has dated no one, she just has met no one that lives up to her standards.
If anyone wanted to date her, they would need to have specific qualities that Singer is looking for in her next beau. 
The Qualities Ramona Wants In A Man 
In an exclusive interview with Entertainment Tonight on April 2021, the reality TV star discussed what she is looking for in a dating partner.
She had been "dating and skating" for a while and now was opting for something serious. 
She opened up about a person she had dated last year. She had met the man the summer before COVID and was working it out during the pandemic. However, she realized that he wasn't meant for her. 
Now, she is at that stage and age in life, where she doesn't 'need' a man but rather 'wants' one.
The 64-year-old just wants someone who cares about her and vice versa.
She is no longer looking for a partner just for the sake of being with one or because of his good looks and financial status. 
It's very difficult if you're already successful in so many ways, because now I'm looking for the hedonistic thing, you know what I mean?... he has to have it all otherwise I'm not doing it. Forget it.
Singer And Her Ex-Husband, Mario Singer 
When RHONY initially aired, the star and her husband Mario Singer were happily married. They'd been married since 1992 and had renewed their vows in 2010.
Many fans and followers admired their strong marriage; however, it didn't last too long. Mario cheated on Ramona.
The two attempted to reconcile but it didn't work out. At last, they separated in 2014 and had their divorce finalized in 2016.
Just because the duo divorced doesn't mean that they do not care for each other. They have remained civil and co-parent their daughter Avery. 
The three were also quarantining together in Florida during the pandemic.
Since Ramona and Mario were living together, many speculations started floating around of them getting back. However, the RHONY star quickly shut down the rumors. 
She confessed to Entertainment Tonight that she still loved Mario, but she wasn't attracted to him romantically.
They have remained close friends over the years.
'RHONY' and Ramona Singer 
RHONY is a reality TV series that revolves around women living in New York City.
For the last 13 seasons, the personal and professional lives of such women have been televised. 
Ramona Singer is the only woman who has been a part of the show from its first season till its 13th. This season, she is exploring her real estate business venture.  
Along with Singer, Luann de Lesseps, Sonja Morgan, Leah McSweeney, and Eboni K. Williams have joined the cast for season 13.
RHONY Season 13 premiered on May 4 on Bravo.