'RHONY' Star Leah McSweeney Opens Up about Sobriety and How Alcohol Made Her Look 'Weak'
Leah McSweeney celebrated a year of sobriety in March.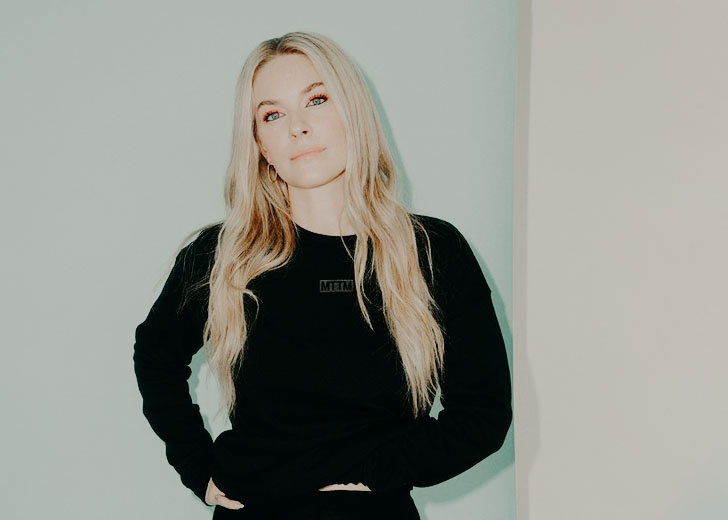 Real Housewives of New York City star Leah McSweeney opened up about her decision to go sober. During her debut in the Bravo reality show's 12th season, she had admitted to having a weird relationship with alcohol and it showed in RHONY as she was visibly drunk on multiple scenes.
McSweeney revealed she had been sober for nine years before she started drinking again. While she was struggling with alcohol during the filming, she had already quit before the 12th season of RHONY aired. She also added that she didn't want to look weak because of alcohol.
She even celebrated her 365 days sober at the end of March 2021. The Bravo reality star posted a screenshot from a Twelve Steps program page. 
McSweeney recently shared details of her sobriety journey with Today. She got sober for the first time after picking up alcohol in 2009. It was a tough journey, and she admits to crying every single day for an entire year when she started.
Though she eventually picked up alcohol again after 9 years of staying sober, McSweeney says the second time wasn't as hard as she had prior experience.
I had spent nine years of working on myself and… luckily the one year I went off the rails didn't send me back too far.
RHONY Helped McSweeney Open Up About Mental Health And Addiction
McSweeney previously said she wouldn't speak about her struggles with alcohol. She held a similar attitude towards talking about her mental health, too, as she had been diagnosed with bipolar disorder but never talked about it. But her attitude changed when her being bipolar turned into a plotline for the reality show. 
After the revelation, she had to face the topic and talk about her mental health, which eventually led to her being very open about it. McSweeney shared she was happy about it being brought up as she can now address those sensitive issues comfortably.
Her Daughter Helped Her Battle Depression
McSweeney has since talked about her mental health issues multiple times. And like for many other people, the pandemic has been tough for her, too. She wrote about her mental health struggle in an Instagram story and credited her daughter and ex-boyfriend Rob Cristofaro for helping her get through it.
Didn't realize how badly I was suffering from depression on and off for the past year until a couple weeks ago when I told my mom and Rob. If it wasn't for Kiki, I'd feel like giving up.
She further added that depression didn't discriminate and also shared the steps she had taken to battle depression, including forcing herself to work out every day. McSweeney is mother to Kier aka Kiki.
Converting To Judaism
McSweeney is converting to Judaism. She has been contemplating changing religion for the past twenty years. She is having her mitzvah and formally joining the Jewish faith in September.
When talking to Bustle, she revealed it was the pandemic that convinced her to go through with the conversion. She also expressed her worries about being judged for her conversion by viewers.