All You Need to Know About 'RHOBH' Star Kyle Richards' Clothing Line
Kyle Richards launched Kyle x Shahida in 2014.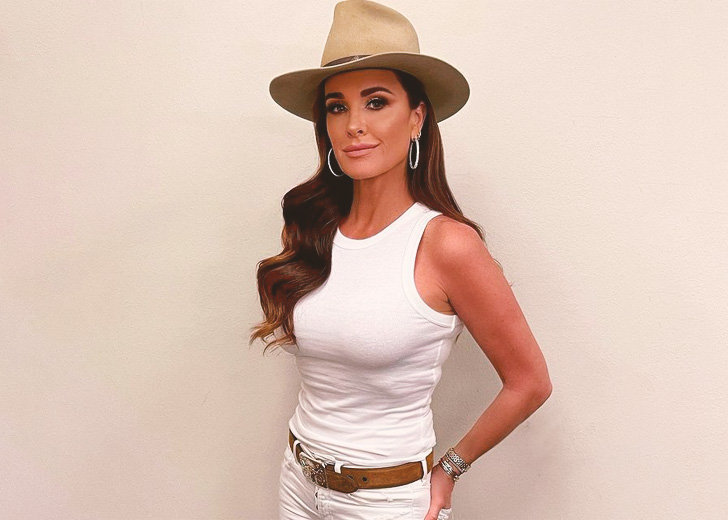 Hailing from Los Angeles, California, Kyle Richards is a renowned actress, television personality, socialite, and philanthropist. She is best known for starring in The Real Housewives of Beverly Hills as the main cast. She also happens to be the last remaining original cast member on the show as of 2021.
On top of all that, Richards is also an astute businesswoman. That is because, when she was riding high on her popularity circa the early 2010s — thanks to her stint on RHOBH — she launched various business ventures, including a clothing line named Kyle x Shahida, together with her friend and fashion designer Shahida Clayton.
Beginning of Kyle x Shahida
Speaking of Kyle x Shahida, she started the venture by releasing an eight-piece collection inspired by her style. The collection, priced between $69.90 and $199.90, was initially dropped on February 25, 2014, on HSN.com.
Richards told Entertainment Weekly at the time,
The number one question I was asked [was]: 'Do you have your own line?' I'd always thought about it. Then I started having dreams and when I would wake up, I had [designed] a piece of clothing in my head. I'd never done that in my life, so I thought it was a sign.
What Does Kyle x Shahida Bring to the Table?
According to the Kyle x Shahida website, the clothing line is focused on creating comfortable and sustainable clothes to wear with an eye to trendy cuts, bold colors, and prints. Additionally, the company's specialty is making clothes that balance the line between sleepwear and on-trend, lounge-worthy daywear.
However, their perseverance to celebrate and empower women across the globe — no matter their shape or size — seems forgotten when it comes down to prices. All the garments and accessories are expensive, with even the reduced prices ranging between $100 and $400.
'RHOBH' Stars Walked the Runway for the Clothing Line
In September 2019, Richards and her RHOBH co-stars, including Erika Jayne, Dorit Kemsley, Lisa Rinna, Teddi Mellencamp, and Denise Richards, walked the runway at the New York Fashion Week.
They lighted up the event as they debuted the new Spring 2020 collection for Kyle + Shahida.
Jayne donned a printed tunic with red trousers while Kemsley wore high-waist leather pants, a crop top, and a blazer. Also, Rinna and Mellencamp matched lacy bathing suits with a floral kimono, while Richards dressed a brand-new cast member in jeans, a lace top, and floral kimono.
Kyle Richards' Love for Fashion Came from Her Family
During the interview with EW, when the reality star, age 52, was asked how she was inspired to get into the fashion business, she responded by saying that it all came from her family.
She shared she came from a family of all women, and "playing dress-up" was a big part of her household. "I'm very much like my mom. I'm realizing that, as I'm getting older, at times I'm glamorous, but I like being comfortable," she added.
In addition, Richards said the idea behind her clothing line was to introduce the kind of fashion she chose and wore for years, which was comfortable and relaxed glamour.