Everything about RHOBH's Erika Jayne and Tom Girardi's Divorce
After 21 years of marriage, Erika Jayne and Tom Girardi are divorcing.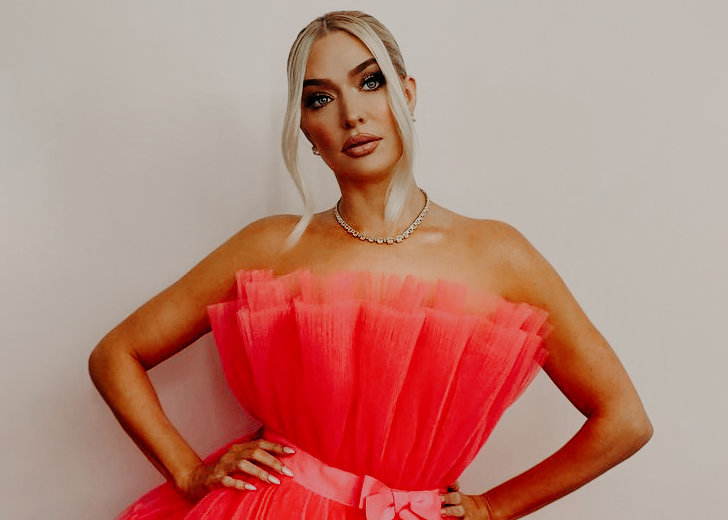 Several Real Housewives duos have called it quits over the years and filed for divorce on their respective franchise. In Beverly Hills, Erika Jayne and soon-to-be ex-husband, Tom Girardi filed for divorce last year in November. 
The 49-year-old Bravo star, who married the 82-year-old lawyer in 1999, confirmed the news in a statement with E! News. She iterated she ended her 21 years of marriage with Girardi after much consideration and asked for privacy as she dealt with the matter. 
Jayne, who is 32 years younger, met Girardi while she was working at Chasen's restaurant in Los Angeles.
She wrote in her 2018 memoir, Pretty Mess, that she slipped her phone number to Girardi after a year of working in the restaurant, and six months later, they were engaged.
The reality star had defended their relationship and age difference throughout her time on the hit Bravo reality series. 
I've dealt with this forever: the younger woman that married the wealthier, older man. I mean, I'm tired of having to justify my 20-year marriage. Go get a 20-year marriage, then come [expletive] talk to me.
Messy Lawsuits
The news shocked friends and fans alike. Since the divorce filings, allegations of infidelity and embezzlement have also cropped up. A month after their divorce was filed, they were sued by law firm Edelson PC on behalf of several families who lost loved ones in a Boeing plane crash.
The court documents, obtained by People, detail Jayne and Girardi allegedly embezzling settlement funds meant to help the families of victims on Lion Air Flight 610.
The allegations referred to the October 2018 crash of a Boeing aircraft that departed from Jakarta, Indonesia. 
The suit also claimed that the divorce filing was a deception and a fraudulent endeavor to protect their finances. 
According to Jayne's divorce filing, the reality star requested spousal support from Girardi and asked to terminate the court's ability to award spousal support to Girardi. She also asked Girardi to cover the attorney's fees as well.
Girardi responded by asking to terminate the court's ability to award spousal support and also requested that attorney's fees and costs be paid by Jayne. 
Alleged Infidelity
Apart from their legal woes, alleged infidelity might be the reason for their split. A source close to the couple told People that the reason Jayne filed for the divorce was because Girardi was cheating on her with multiple women.
The insider claimed that the Real Housewives of Beverly Hills star had known about his infidelity for years but tried to save her marriage instead. When Jayne's Broadway performance, Chicago, was ending earlier this year, the famed lawyer left her bereft. 
He missed out on her shows and cavorted instead of supporting her. Jayne realized that she would never be a priority and reached her breaking point. 
The source claimed that the divorce clashing with the lawsuit was just a coincidence since "the split was a long time coming."