Facts On Denise Richards Plastic Surgery Rumors, Has She Done It?
Denise Richards tried Botox once but couldn't stand how it made her feel.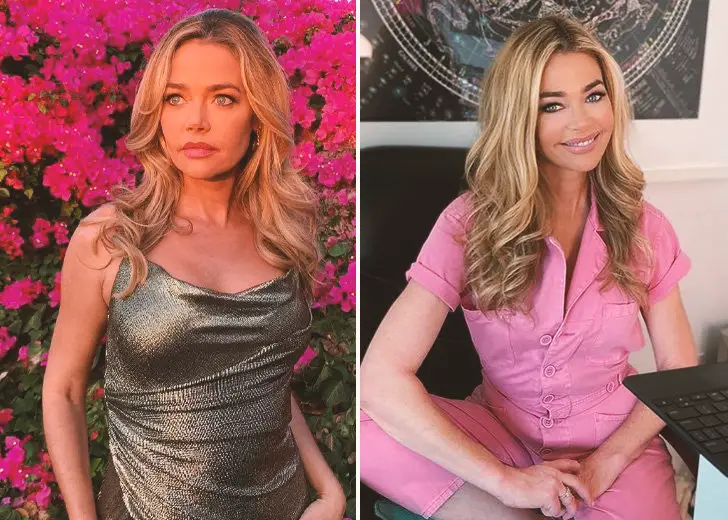 Actress Denise Richards has been dealing with plastic surgery rumors for years. However, contrary to popular beliefs, she has claimed that she doesn't use Botox or fillers.
When talking to Page Six back in 2019, the former Real Housewives of Beverly Hills star revealed that the only work she had done on her body was on her breasts.
It is funny to me on social media people are saying I have had so much plastic surgery. I have only done my boobs and I am very open and honest about that. I have had the same nose if people look it up, and the lips.
Richards also added that she didn't do Botox or fillers because she always wanted to keep things as natural as possible. In another conversation with US Weekly, she added she tried Botox once but never did it again as it wasn't for her.
The actress loved the results she got out of it but couldn't handle how her face felt afterward saying it made her feel as if "someone was pushing her forehead down or something."
Despite how open she has been about it, the plastic surgery rumors keep plaguing her. Richards revealed she had put on weight in 2019 because of an issue she had with her thyroid, but people thought she looked different because she had tons of fillers on her face.
Dealing With Plastic Surgery Rumors
Though Richards has been dealing with plastic surgery rumors for many years now, she mentioned that she still gets hurt by them.
I'm a human being too. It is hurtful. People are just so critical… Ever since I was a teenager and I started modeling when I was 15 years old, I took very good care of my skin. I kept my face out of the sun… my skin's a bit sensitive. So for me less was always better.
Denise Richards Regrets Her Boob Jobs
Richards has been very open about going under the knife to work on her breasts and her regret about it. She was 19 when a doctor put in bigger implants than what she had asked for.
She hadn't done enough research on the doctor and had assumed her doctor would perform a satisfactory job. Richards met with another surgeon to have her breasts corrected, but that doctor gave her even bigger implants.
The actress didn't get into a lawsuit with the surgeon as she was getting ready to film the 1998 movie Wild Things. She felt very vulnerable about her body and struggled over it for years.
It was for this exact reason that Richards decided to appear in Playboy in 2004. She wanted to encourage women to embrace their bodies even if they were already moms.
That was around the same time she was having problems in her marriage with Charlie Sheen. Richards and Sheen separated on 30 November 2006.
She has been married to Aaron Phypers since September 2018.