Dorit Kemsley Falsified Her Plastic Surgery Rumors with Expert's Help
Learn how an expert debunked all the rumors behind Dort Kemsley's nose job.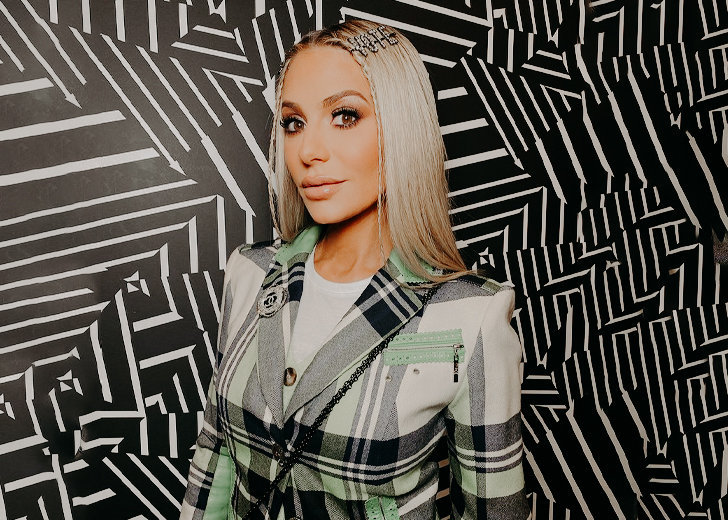 Dorit Kemsley is an entrepreneur, fashion designer, and reality TV personality. She is best known as one of the housewives from The Real Housewives of Beverly Hills (RHOBH). 
The dedicated wife and loving mother has been with the show since the seventh season's premiere in 2016. 
Many stars from The Real Housewives franchise are notorious for getting various types of plastic surgeries. There were many rumors surrounding Kemsley and if she got a nose job. 
However, the fashion designer debunked it all in the recent episode of RHOBH. 
Did Dorit Kemsley Get a Nose Job?
InJune 9 episode of RHOBH, Kemsley admitted she wanted a nose job and also confessed she had never had one before. 
Her confession took fellow cast members and fans of the show by shock. The only person backing up Kemsley was fellow housewife, Kyle Richards. 
Lisa Vanderpump, one of the original housewives, accused the fashion designer of going under the knife.
The shade came after Kemsley shared that Vanderpump ignored her at Vanderpump's Los Angeles restaurant. In a now-deleted tweet, Vanderpump shared a before and after picture of Kemsley.
The 'before' picture was of Kemsley's yearbook photo in the 90s' when she had dark and curly hair. The current picture was of Kemsley with her iconic blonde hair.
Vanderpump tweeted, "Ignore her? I just didn't recognize her lol," along with the pictures on June 13, 2021. She deleted the tweet soon after. 
Kemsley took to Instagram stories to debunk the rumors. Kemsley and Richards sat down with plastic surgeon Dr. Ben Talei to talk about the fashion designer's nose. 
Richards called Talei one of the best plastic surgeons in LA. She asked Talei for his expert opinion on Kemsley's nose. 
The doctor said that there was no way Kemsley could have had a nose job. He further explained the reasons for his claims. 
He pointed to the vein on top of Kemsley's nose and clarified that it would be "engorged as hell" if that were touched.
Similarly, he noted no irregularities in her nose — something that would have been evident after a nose job. 
At last, he said that Kemsley's nose was a little asymmetric on the top. He confirmed that natural noses usually have an asymmetric tip on contrary to noses with plastic surgery. 
Talei confirmed Kemsley did not have a nose job and concluded his assessment by complimenting her nose. 
Who Is Dorit Kemsley?
Dorit is a hard-working and ambitious woman who was born on July 16, 1976, in Connecticut. She has a bachelor's degree in marketing, design, and communication. 
The RHOBH star was interested in fashion designing from a young age. She worked at a global swimwear company in Italy for a long time before moving to New York. 
With her knowledge and experience, she launched her own swimwear company, Dorit International. Her company produces fashionable, comfortable, and high-quality swimwear for women. 
Dorit married her husband, Paul Kemsley, in March 2015. Paul is a property developer and former Vice-Chairman of Tottenham Hotspur, a Premier League football club. 
Soon after their marriage, The Kemsleys moved to LA. The couple shares two children — son Jagger Kemsley and daughter Phoenix Kemsley. 
In 2017, Dorit launched another swimwear brand Beverly Beach. Beverly Beach is an affordable swimwear line based in LA. 
In 2019 she expanded Beverly Beach into accessories and athleisure. Dorit is currently working with Nektaria, an Australian bridal designer, to launch trunk shows across the USA in 2021. 
Similarly, she also released a bridal gown's capsule collections with Nektaria. 
As of 2020, Dorit has a net worth of a whopping $50 million. This is in combination with the net worth of her husband, Paul.