Did Landon Barker Shade Just Chase Hudson and Eminem in A New TikTok Video?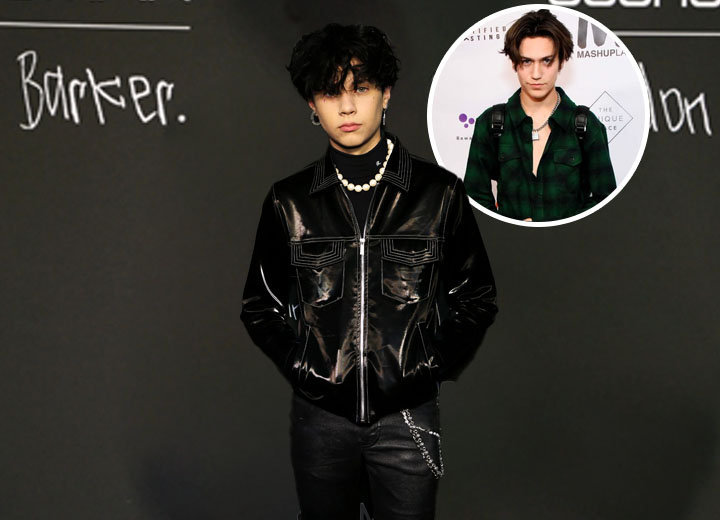 Ever since Chase Hudson released his new song 'All the Things I Hate About You,' people have been making fun of Landon Barker and Charli D'Amelio. 
For starters, Bryce Hall has already made a TikTok tagging D'Amelio and indirectly calling her "showstopper, homie hopper and drama starter." 
In the song, the singer alludes that he was betrayed by D'Amelio and Barker, his former girlfriend and friend. 
Although the concerned parties have not confirmed it, fans speculated that D'Amelio and Hudson were seeing each other even after their breakup. And that the TikToker likely cheated on him with Barker.
So far, D'Amelio has addressed nothing and has laid low. However, Barker has found himself in the middle of the drama after throwing shade at not only Hudson but also his mother. 
He called his former friend a poser and asked his mother to chill after she liked a tweet, calling out Barker for his poser comment. And it appears he is far from finished. 
Fans Think Landon Barker Is Shading Chase Hudson
On August 2, 2022, Barker uploaded a TikTok with the caption "wanna bes dissing me."
He was lip-syncing to Machine Gun Kelly's 'Floor 13,' and the verse went: 
"I just spent too many minutes/ Watching little videos of shitty wannabe rappers dissing me/ I just spent the winter living/ After someone tryna send a kill shot, missing me/ Young blonde don and the double-X mob got a gang out in Sicily/ Why you think they call me 'The Gunner'?'/I'm popping off on anybody if they trigger me."
Everyone in the comments section mentioned he was referring to his "current arch nemesis."
"So we all know who this vid is for, right," one user commented, while another one wrote, "boyyy, you could never be better than Chase. Chase all the way."
"I'm sorry, but the other dude living off his dime, this one living off daddy money, so who's really made it!" commented a third user. 
Many seemed to agree with this sentiment, claiming they had much more respect for Hudson, who made it on his own. Meanwhile, Barker was only famous because of his father, Travis Barker, the renowned drummer of Blink 182. 
Landon Barker Shades Eminem
But it wasn't just Barker's TikTok or people's funny comments that caught people's attention.

Landon barker shades Chase Hudson and Eminem in his new TikTok. (Source: Instagram)
The drama took an interesting turn when a user commented, "team Eminem" to which Barker replied, "never that," insinuating he was team MGK. 
Unfortunately, Eminem's fans did not take this well and claimed he crossed the line by disrespecting "one of the greatest rappers of all time."
One user commented, "Eminem made MGK switch genres. Sit down." To the unversed, Eminem and MGK were engaged in a real-life rap beef. 
It started after MGK commented on the rapper's teenage daughter. After that, the two went back and forth on their diss tracks until Eminem had the last say. 
It is unconfirmed why MGK switched genre from Hip Hop to Punk Rock, but people think it is because MGK accepted the defeat.