Fans Break Down Chase Hudson's Diss Track about Charli D'Amelio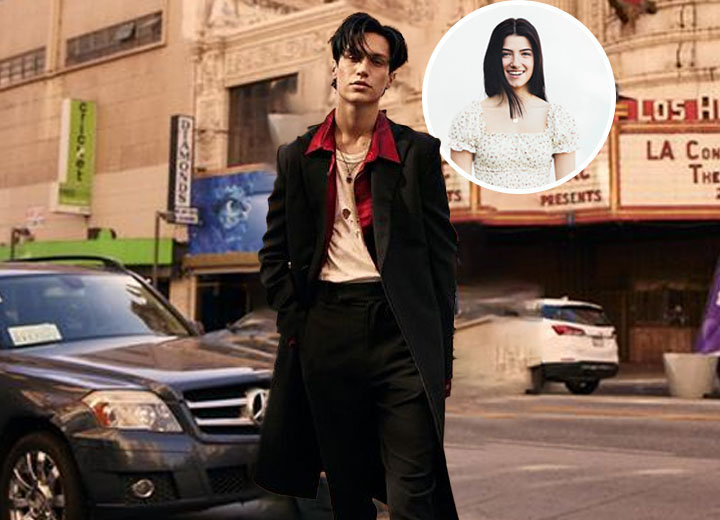 On July 23, 2022, Chase Hudson tweeted a line from his new song and noted that it would be released six days later. 
Titled 'All the Thing I Hate About You,' the singer shared snippets of it, and based on the lyrics, fans knew it was about his former girlfriend, Charli D'Amelio. 
The teasers caused a three-way drama between Hudson, D'Amelio, and her new boyfriend, Landon Barker.
Fans theorized the "diss track" was Hudson's response to his ex-girlfriend and former friend's relationship.
And then, on July 29, he finally released the highly awaited song, and fans dived straight into the dramatic lyrics which has been put on Genius. 
They broke down the song's meaning for potential references to his past relationship. 
Breaking Down Chase Hudson's New Song Lyrics
In the first verse, Hudson sings, "Take a bow. You've got everybody fooled. I got you figured out. Now you're chokin' on your words, well, you should spit it out. Know that I gave you the world, and you just gave me hell. And you gave me hell."
Fans speculate the singer is allegedly talking about the time when D'Amelio went on her Twitter tirade, indirectly accusing him of cheating on her. At the time, everybody hated him. 

Chase Hudson releases his new song 'All the Things I hate About You' with an accompanying music video. (Source: YouTube)
He also talks about being mistreated and manipulated by the famous TikToker. 
Hudson continues, "Felt like a hundred punches. Too many tough pills to stomach. I watched you making it public. Lights, camera, [expletive] it"
Fans think he was describing the pain he felt, possibly from having found out about his ex-girlfriend and her former friend dating from the media reports rather than either of them telling him personally.
After that, the singer sings the chorus, which has fans in a frenzy. 
"You're a showstopper. A bad liar, homie hopper, drama starter. All my friends are [expletive], we all got you in common. You're so fake and everyone should know about it. And all the things I hate about you."
The "homie hopper" phrase and the line "All my friends are [expletive], we all got you in common" are what made fans think he was referring to D'Amelio and her new boyfriend, who was a close friend of Hudson.
In the post-chorus, he sings, "All the things I hate about you, yeah. All the things I hate about the way you manipulate me. Left me with no explanation. Every word is true, all the things I hate about you."
Fans think Hudson is seemingly expressing that D'Amelio could have provided an explanation, and that she chose the wrong person when he sings, "you could've had a rockstar. But you chose up on a bumstar."
In the final verse, he sings, "You won't break me again and say it's all in my head. Holdin' his hand in that dress from the night that you left. I'm so sick of the pain. I'll never see you the same. Guess that's the price you pay for the mess you made.
If Hudson is talking about D'Amelio, it seems like the singer suspected the famous TikToker was cheating on him but was told he was overthinking it. 
Hudson has not confirmed if it is about D'Amelio, but if it is, one thing is clear: there will be no reconciliation between the two.