'BFFs' Podcast Invites Chase Hudson Amidst His Drama with Landon Barker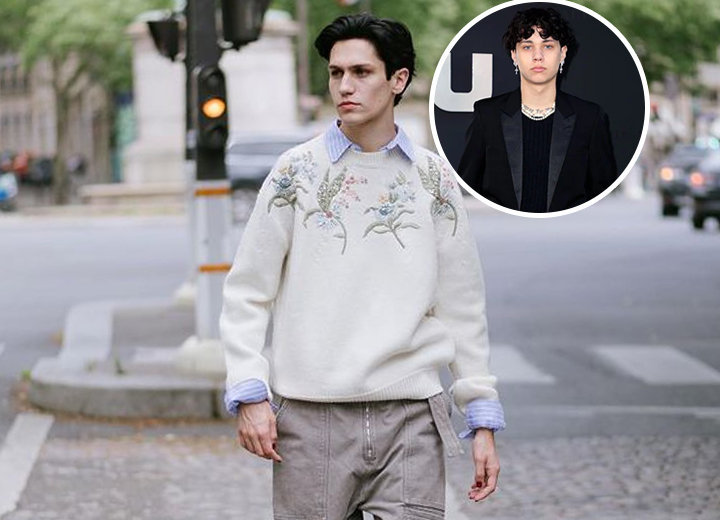 Chase Hudson recently uploaded a TikTok teasing his new song, which is going to be released on July 29, 2022. 
The lyrics went, "stabbed me in the back like nothing. Never really saw this coming. I watched you make it and put in the lights, camera, action. You're a show stopper, a bad liar, homie hopper, drama starter." 
Based on the lyrics, fans speculated the singer was calling out his former girlfriend, Charli D'Amelio, and his former friend and D'Amelio's boyfriend, Landon Barker. 
Everyone in the comments section mentioned how the song would cause some major drama. And as speculated, the drama has already begun based on the trio's social media activities.
BFFs podcast even commented it sounded like Hudson should come on their show and discuss the tea. 
The comment has over 13,200 likes, indicating fans might be interested in the behind-the-scenes tea between Hudson, Barker, and D'Amelio. 
Chase Hudson, Landon Barker, and Charli D'Amelio Drama
On July 22, 2022, Hudson tweeted, "You've got everybody fooled. I got you figured out," which fans thought was a clue about his new music. 
After that, he went on his Instagram stories and wrote, "holding his hand in that dress from the night you left."
Netizens speculated Hudson's tweet and the Instagram story started the three-way drama. After Hudson's tweet, Barker went on his Instagram stories and wrote, "if you can't treat her right, I will treat her right for you. 7/23."
D'Amelio also stepped in and wrote, "Baby shark doo-doo doo-doo doo-doo. 7/23" in her Instagram stories, which is unclear what she meant by it. 

Chase Hudson's tweet, which fans opined was the cause of the three-way drama between him, Landon Barker, and Charli D'Amelio. (Source: Instagram)
But one thing's for sure. Fans were not liking the new couple's "childish behavior" and commented in The original Tiktokroom's post that they should let Hudson be happy and promote his new music. 
One user commented, "Maturing is realizing Charli is low-key rude asf," while another commented, "SO IMMATURE. Chase just wanna promote his album wtf. Leave him alone."
A third under chimed in, writing, "bruh wasn't Charli and Chase like low-key together after their breakup. We desperately need the behind-the-scenes tea."
Charli D'Amelio Unfollows Chase Hudson
Josie Canseco also entered the drama, taking to her Instagram stories and writing, "You snaked your boy. Grow up 7/24."
Canseco used to date Barker, and fans opined her statement alluded that D'Amelio had betrayed Hudson. 
Netizens also told her to stop inserting herself into other people's businesses for clout. 
After Canseco's comment made rounds on Instagram tea pages, D'Amelio unfollowed Hudson on Instagram. Most of her fans thought she should have done it when Hudson unfollowed her and her new boyfriend. 
And it wasn't just Canseco who had something to say in this entire drama.  
Griffin Johnson also got on Twitter and expressed his confusion about what was happening. "Every time there is drama now, I have no idea what is going on, and I am sitting here like trying to get them with you all," tweeted Johnson. 
Fans echoed the same sentiments and hoped the trio would clarify everything soon.