Dixie D'Amelio Unfollows Chase Hudson after He Called Her Sister a 'Homie Hopper'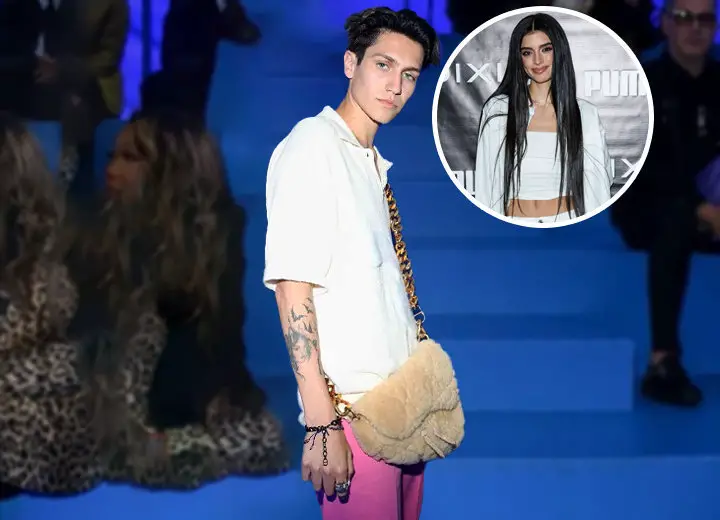 Ever since Chase Hudson released the teaser of his new song, it's all anyone has been talking about. 
Titled 'All The Things I Hate About You,' it included the lyrics "Stabbed me in the back like nothing, never even saw this coming. You are a showstopper, bad liar, homie hopper, and drama starter." 
And with all the recent drama between Chase and his former friend and girlfriend, Landon Barker and Charli D'Amelio, fans opined the song was about Charli. 
On July 27, 2022, more lyrics from the song appeared on The original Tiktokroom's Instagram page. 
According to the outlet, the lyrics revealed by the singer's director read, "princess turned evil bitch (or witch) seen with bumster after years of loyalty to prince Hudson the second." 
Unfortunately, fans thought the lyrics were cheesy and felt Chase was borderline possessive about his ex-girlfriend.
"The possessiveness is a MAJOR red flag. This mentality leads to women being killed. He's not ok, and I hope Charli stays safe," commented one user.
Dixie D'Amelio Unfollows Chase Hudson
The singer's new song has received a lot of love on TikTok, spawning videos with the song. Chase also showed appreciation for these fan creations by liking their video.
In fact, according to Hollywire, "we love Chase" is trending on Twitter while netizens are hating on Charli and Landon. 
The hate campaign against the new couple was triggered after they were accused of making fun of Chase's new song. 

Dixie D'Amelio unfollows Chase Hudson on Instagram amidst the drama. (Source: Instagram)
Many of his fans felt Hudson's reaction to the news of his former friend and girlfriend dating was warranted, but not everyone felt the same way. 
One of them was Charli's sister, Dixie D'Amelio. As the older sister, she seemingly did not condone Chase's actions and unfollowed him on Instagram. 
Fans were with her on this one, saying it was only natural of her to side with her sister, especially when the sister's ex was acting like "some obsessive dude." 
Charli D'Amelio and Landon Barker Unbothered by Chase Hudson's Reaction
The 'American Sweetheart' singer returned the unfollow, although it is unconfirmed when he did it. 
And while he was at it, he unfollowed Charli's fan account. "Chase unfollowed me. I am cackling," tweeted the fan account admin. 
Previously after Landon and Charli had confirmed their relationship, he had unfollowed not only the new couple but also Charli's parents, Heidi D'Amelio and Marc D'Amelio. He didn't unfollow Dixie at the time. 
As for Charli and Landon, they seem unbothered by the drama as they continue to share glimpses of their love life on their Instagram stories. 
Charli shared a photo of kissing Landon while Landon got on Tiktok and liked fan edits of him and Charli. He also liked a video made by a user that claimed he was a better lover than Chase for the second most popular TikToker.