TikTok Royalty Dixie D'Amelio Won't Be Using TikTok to Promote Her Debut Album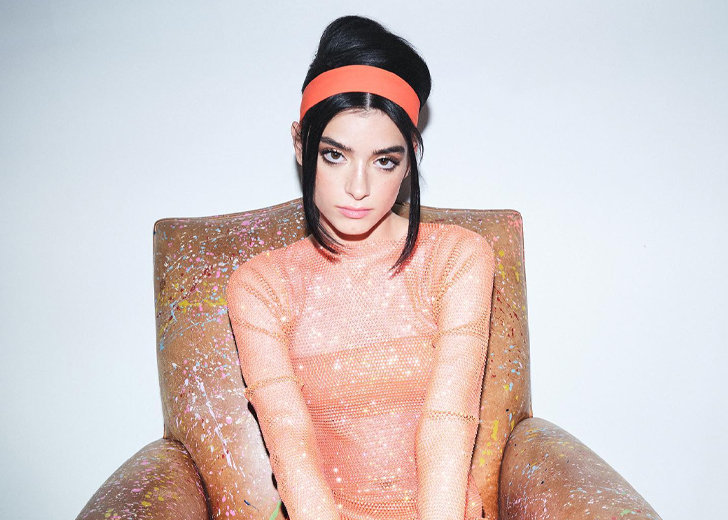 Ever since TikTok exploded worldwide, it has become a go-to platform for discovering new music. 
Songs rise organically on the app, and many artists like Lizzo with 'About Damn Time' and Megan Thee Stallion with 'Savage' have reaped the benefits. 
And while many artists are turning to the app for success, Dixie D'Amelio wants to do the opposite. 
D'Amelio rose to superstardom on the app and has over 57 million followers. 
She has landed some of the biggest sponsorship deals thanks to TikTok, which became a springboard for her music career. 
With a series of certified bops like 'Psycho' and 'F***BOY' already under her belt, she finally released her highly anticipated debut album on June 10, 2022. 
But she clarified she would not be using TikTok to make her album a success. 
Dixie D'Amelio Wants to Be Respected with Her Debut Album
D'Amelio's debut album, a letter to me, is a 15-track album that embodies her personal and occupational growth. 
The album is an ode to the hardships and highs every young adult faces and speaks on issues listeners can relate to. 
During an interview with Variety, the singer opened up about the creative process behind the debut album and explained why she wouldn't be using her TikTok to promote it.
According to the outlet, D'Amelio was aware of people watching her on the app and not taking her seriously as a musician.

Dixie D'Amelio's debut album cover photo. (Source: Dixie D'Amelio/Instagram)
She shared she was uncomfortable using the video-sharing app to market her music and preferred using other platforms. 
"Everyone's trying to transition towards [TikTok] and I'm trying to transition in the other way! It's funny because now everyone's telling me to 'Use TikTok! You need to use TikTok to blow up your music!' but when I first started, I felt like I was looked down upon," said D'Amelio. 
She added she felt nervous at the thought of it, but now that her album was out, she wanted to be respected. 
Dixie D'Amelio on the Creative Process
Perhaps that is why D'Amelio completed and scrapped her album twice, a process she started in 2020.
She wanted an authentic representation of her music, and because her style evolved rapidly in a short time, she realized her first completed EP did not reflect who she was. 
Eventually, the EP morphed into an album, but again, she threw it out because it felt insincere to her.
The singer wanted to feel more connected to her artistic process, and after her 2021 iHeartRadio and KIIS-FM's Jingle Ball tour ended, she returned to late-night studio sessions. 
And by May 2022, she had finally completed her debut album.
Speaking on the inspiration behind it, she said, "there are so many unique elements to these songs and this album. There are themes of love and relationships, hardships I've faced through late teen hood and entering adulthood, and some fun, carefree songs. a letter to me is about entering your 20s, reflecting on the past, and looking forward to the future." 
The album is personal to D'Amelio, but she noted not all the lyrics should be taken as fully autobiographical. Some are admittedly just situational, as she was trying to express herself as an artist.