Dixie D'Amelio and Noah Beck Seen Together amid Break up Rumors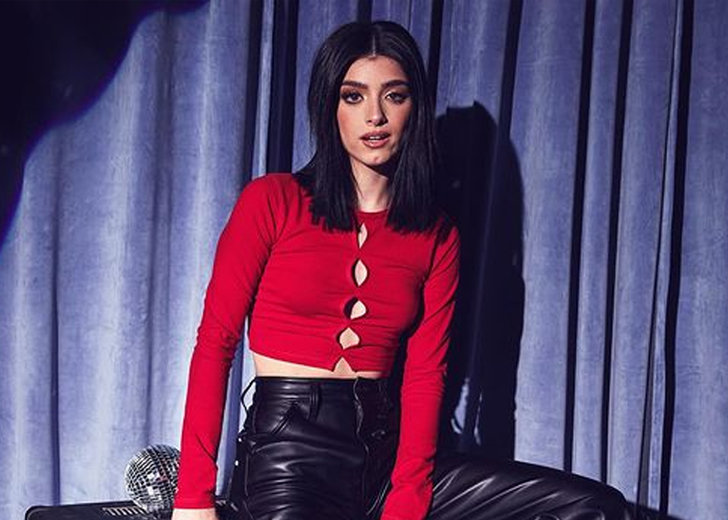 Up until a week ago, rumors about Dixie D'Amelio breaking up with her boyfriend, Noah Beck, were rife. 
Popular gossip page Deuxmoi propelled the rumors further when they put up a story where a fan inquired about D'Amelio and Beck.
To which, they replied, "I heard broken up." 
The break up rumors began taking shape after the duo decided to take their relationship out of the public eye since July 2021. 

Deuxmoi suggested Dixie D'Amelio & Noah Beck's Break Up (Source: Instagram)
Despite the break up rumors running rampant, D'Amelio and Beck have just recently been sighted together while celebrating Curtis Newbill's 26th birthday. 
Dixie D'Amelio & Noah Beck Break Up Rumors
The Daily Stardust spotted D'Amelio and Beck amongst a bunch of other high-profile guests at Newbill's birthday celebration, including Mads Lewis and Blake Gray.
The outlet also revealed that the celebrations included an intimate dinner at Catch LA. 
Most notably, the recent outing suggested that D'Amelio and Beck were back together, or perhaps the break up rumors were just hearsay all along.
Dixie D'Amelio & Noah Beck Taking Relationship Offline
The break up rumors have been going on and off since July 22, 2021, when Beck put up a message on Twitter to inform fans he was keeping the relationship offline. 
He began the post by apologizing to his fans for not being active on social media. Admittedly, there were some personal things that he was dealing with at the moment. 
"But I hate to see when I come on here that people assume things about my relationship," the influencer penned. "Dixie slander is not tolerated here lol."
Beck further professed that both he and his girlfriend had been caught up with work and personal reasons. 
"Dixie and I love everyone of you guys but it is a lot of pressure to be dating with this many people watching," Beck added before announcing that he and his girlfriend were taking the bulk of their relationship offline. 
Dixie D'Amelio on Dating & Touring
In a recent interview with E! News, D'Amelio talked about how she planned to maintain her relationship while she went on tour with her boy band Big Time Rush that came together after eight years apart. 
She explained how juggling work and relationships wasn't something new to her. She has done that since the beginning of her career. 
"I think that's just a part of life," she explained. "You work and you see each other when you can. And everyone's busy, so, we'll make it work."
It wouldn't be a surprise if Beck made an appearance during one of her shows. Besides, D'Amelio did candidly share that she loved having her family and friends in the crowd. 
She also admitted that the schedule for the tour had not yet been finalized. In the meantime, she was more focused on building her stamina and clocking those hours at the gym. 
D'Amelio and Beck have been dating for nearly two years as of this writing. 
In 2020, the couple sparked romance rumors after they shared a kiss in Dixie's 'Be Happy' music video and went public with their relationship that September when Noah posted a sweet tribute to his girlfriend in honor of their one-month anniversary.