Are Dixie D'Amelio and Ex Boyfriend Griffin Johnson Back Together?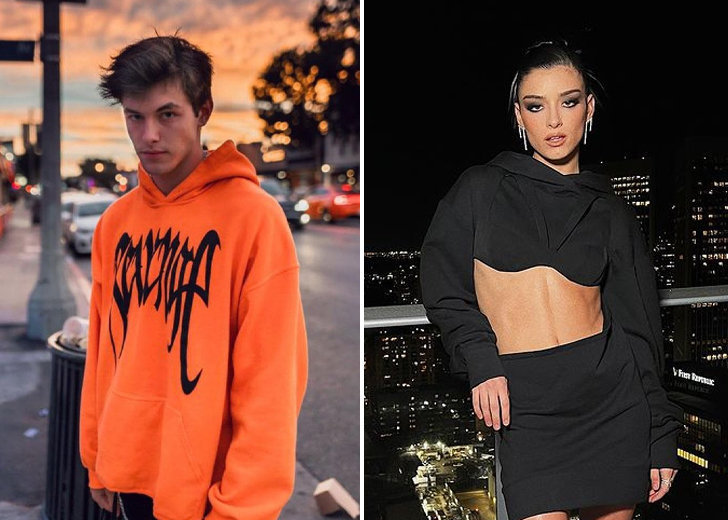 Ever since Noah Beck and Dixie D'Amelio got together in September 2020, fans just could not get enough of them. 
The TikTok's "it" couple restored the "Doah" shipper's faith in true love and left little to be desired. 
They often documented their relationship on social media with adorable photos and videos.
Dixie D'Amelio and Noah Beck Break Up
However, as much as fans shipped them, they were also criticized because not all of them believed their love was sincere. 
These people claimed they were faking their relationship for a PR stunt, which eventually led to the couple denying it. 
Recently their relationship was subjected to break up rumors again when Beck seemed to imply he and D'Amelio split.  
In one of his TikTok videos, a user had asked if he was still with the 'Be Happy' singer, to which Beck simply responded, "Nah." Beck's response had fans in a frenzy, with many speculating about their break up. 
However, the matter was eventually put to rest after fans confirmed the TikTok star was joking since he and D'Amelio went live together. 
But on February 14, 2022, the break up rumors started again. 
Dixie D'Amelio and Griffin Johnson Back Together
This time there were rumors circulating that D'Amelio and her former boyfriend, Griffin Johnson were back together. 
The rumors started after a video of the duo went viral. D'Amelio and Johnson were spotted at Hyde Sunset Club for a Triller event around Valentine's Day 2022. 
The Sync podcast took to their Instagram page to address the situation. 
Host Kyle Bily was at the event, and he shared the duo was "pretty up close and personal" with each other. 
He also iterated that he did not know what the status of Beck and D'Amelio was. 

Noah Beck's tweet after rumors about D'Amelio and Griffin Johnson start (Source: tiktokinsiders/Instagram)
Shortly after, Beck spoke out about their rumors in a pointed tweet. He later clarified in the comments section on the tiktokinsiders Instagram page he meant to type fair, not "unfair."
But other than the statement, he did not address the rumors. 
Similarly, D'Amelio kept mum about the situation, although she wished fans a Happy Valentine's Day on Twitter. 
Markell Washington Addressed the Situation
Although D'Amelio and Beck did not address the situation, Beck's best friend and roommate, Markell Washington, spoke about it on his TikTok. 
Washington noted that as Beck's best friend, he would let no one disrespect his friend. 
The fellow TikToker explained that even though it wasn't obvious in the video, he was at the event right next to D'Amelio. 
"So y'all think I would legit let something like that to go down..NO!!!" said Washington. He shared that even before Johnson approached D'Amelio, he asked Washington for permission. 
Johnson told Washington that he just wanted to apologize to D'Amelio and be friends with her. Washington agreed it was harmless and allowed Johnson to approach the 'Psycho' singer. 
D'Amelio responded she wanted no drama and that they could all be friends. 
After that, Washington and D'Amelio moved away and danced by themselves, as seen in the video clip Washington presented. 
Johnson was nowhere around them. 
He concluded the video by stating people needed to stop creating false narratives from one video.