Landon Barker Disrespects Chase Hudson's Mom Following the Release of Hudson's New Song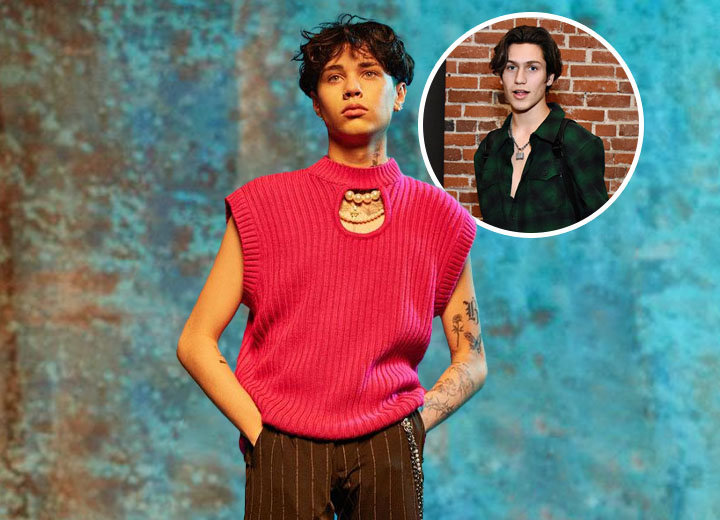 Chase Hudson released his highly anticipated song 'All the Things I Hate About You' and an accompanying music video on July 29, 2022.  
And no one is prouder than his mother, Tamora Hudson. Tamora took to Twitter to celebrate her son's success and gushed about how proud she was. 
In one of the tweets, she shared that she and her husband were public teachers from Stockton with no connection in the industry. 
They could not help their son get to where he was today and acknowledged that he did it all on his own. The couple congratulated him on his success.
In another tweet, the proud mama talked about her son's new music video. 
"I'm amazed at the visual creativity and Renaissance feels. He grew up at Ren Faires. He's been around knights and birds of prey for much of his teenage life. Dad is digging' this music video!!! Me too!! Cinematic and vocal brilliance! Loved it!" tweeted Tamora. 
Landon Barker Calls Chase Hudson a Poser
Besides Chase's mother, his fans were excited about the musician's new song, but the only person who was apparently not elated about it was his former friend, Landon. 
After the song was released, he seemingly mocked the singer by posting a cryptic remark on his Instagram stories. 
"I grew up on rock music and around the best pop punk bands in the world, Poser!" wrote Landon. 
Immediately after, Chase's fans criticized him for his actions. The fan noted he was the poser for discrediting Chase's hard work. 
"@landonshebarker, sit tf down and stay quiet. You did not work for anything, Chase did, and the only poser here is you. You clearly wanted to be Chase so badly that you started dating his ex-es and doing things he did by being in the studio," wrote the fan. 
They accused Landon of taking Chase's loved ones away. 
Landon Barker Disrespects Chase Hudson's Mom
The tweet received a like from Hudson's mom, and it seems this did not sit well with Landon because, in the next tweet, he called out mama Hudson. 

Landon Barker disrespects Chase Hudson's mom, Tamora Hudson. (Source: Instagram)
"Tamora, you gotta chill, you pushing 70," tweeted Landon, which has since been deleted but screengrabbed and reshared by social media tea pages. 
In The original Tiktokroom post, netizens called out Landon and said he was being disrespectful. 
"Yeah, ultimately this is going to backfire. he was trying to be funny, but that's just disrespectful.," wrote one user. Another user wrote, "that's mad disrespectful! and he thinks he's in the right, bruh."
"Notice how he posted and then deleted yet again. say the disrespectful [expletive] with ur chest, Landon babe," a third one chimed in. 
Tamora has not responded to Landon's tweet, but she did like fans' tweets that called out Landon's rude behavior. 
As for Chase, since he released his song, he has laid low and refrained from commenting on anything on social media.