'Bachelor Nation's Kelley Flanagan Shares Update on Her Lyme Disease Battle
Kelley Flanagan is not looking for love right now.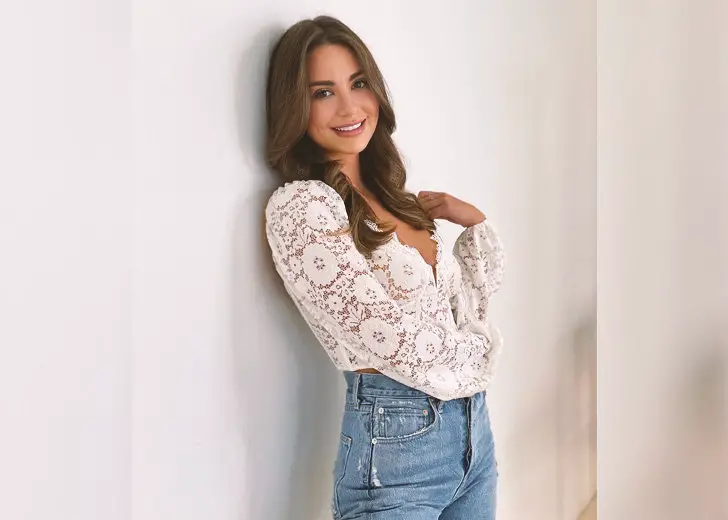 Kelley Flanagan, one of the famous faces of Bachelor Nation, is fighting her way through Lyme Disease, which she was recently diagnosed with.
While attending the Revolve Gallery NYFW Presentation on Thursday, September 9, the reality TV personality talked about her Lyme Disease diagnosis, how she has been dealing with it, and her current health condition.
"I've been exhausted. This is the first actual day that we've been moving and grooving." Flanagan said about her health. "I'm trying to take it easy and just trying to do whatever I possibly can."
She said that she had some good days and bad days, and personally, she was not doing the best that morning. But she later claimed that she had her energy back while she was speaking.
Kelley Flanagan Revealed the News in August
Flanagan first revealed that she was diagnosed with Lyme Disease, caused by the bacterium Borrelia burgdorferi, at the end of August.
She posted an emotional video on her social media, explaining she had noticed a difference in her health since filming The Bachelor in 2020. In her post, she wrote:
Everyone on the show knew I had issues health-wise when I was there. Every single girl in the house knew that I wasn't doing so well. They just thought that maybe [I had] a typical cold or something, but now it makes a little bit more sense.
The 29-year-old star also explained that certain Lyme Disease symptoms didn't raise any red flags because she believed it was gotten from participating in the ABC dating show.
The likes of singer-songwriter Debbie Gibson, The Bachelorette couple Ryan and Trista Sutter, Grammy award-winning singer Shania Twain, former model Yolanda Hadid, and songwriter Kris Kristofferson have all been diagnosed with Lyme Disease in the past.
The Reality TV Star Is Presently Single
Flanagan, who competed on Peter Weber's The Bachelor season in 2020, is presently single and not looking to find love right now since she is focused on her health.
Speaking with E! News during the Revolve Gallery NYFW Presentation, she clarified her priorities. She added she would be interested in getting into a relationship if the right person came along.
"I'm single right now, very single, which I'm OK with," she stated. "I mean, it'd be great if someone came into my life, but right now I just have to figure out my health."
Kelley Flanagan on Peter Weber's Season
On Weber's Bachelor season, Flanagan and Weber were the biggest surprises to emerge from Weber's dumpster-fire season.
The two had met just before they began filming for The Bachelor and subsequently grew feelings for each other. But after less than a year of dating, the ex-couple went through a public breakup.
To be precise, Flanagan and Weber officially split in February 2021 after getting back together from a breakup in December 2020. 
He eventually got engaged to Hannah Ann Sluss on The Bachelor, only to break things off with her. Several weeks later, he began dating Madison Prewett, according to Cosmopolitan. However, he is allegedly single now.