Ryan and Trista Sutter Are Together in Their Battle Against Lyme Disease
Ryan Sutter struggled with on and off symptoms for over a year before he and his wife found out that he had Lyme Disease.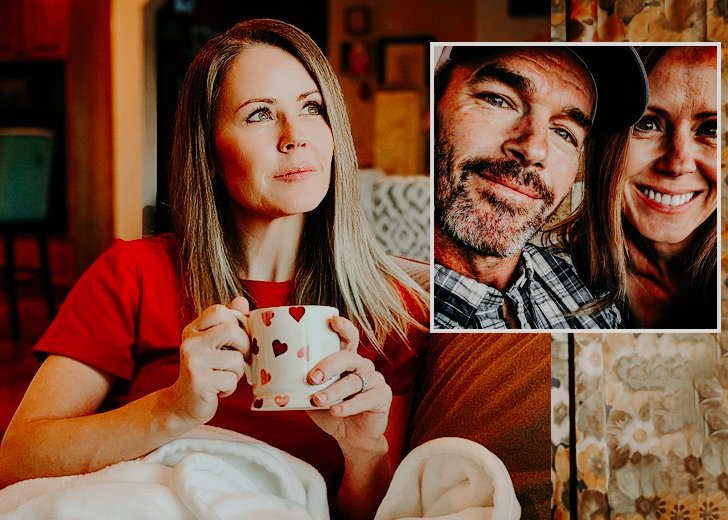 The Bachelorette couple Ryan and Trista Sutter had been struggling with a mysterious illness since February 2020. After countless visits to hospitals and medical professionals, they finally arrived at a diagnosis in May 2021.
Ryan had Lyme disease. Well, the underlying condition was Lyme disease. Unfortunately, the reality star's illness had been exaggerated by mold toxins, along with the Epstein-Barr virus and long-haul COVID-19. 
And while discovering the exact illness would have been a step in the right direction to Ryan's recovery, there wasn't much that the doctors could do to treat his condition. 
Finding the Answer Led to More Questions
During an interaction with fellow Bachelor Nation members Ben Higgins and Ashley Iaconetti on their podcast Almost Famous, Trista opened up about the struggles she and her husband have been going through. 
Trying to channel her optimist self, the 48-year-old said she was thankful for having answers because not knowing what was eating away at her husband's health had been incredibly difficult. 
Although she admitted that having answers was a good thing, she also acknowledged that those answers came with a new set of questions.
Despite being grateful for knowing what the illness was, she still had to come to terms with the fact that this would be a lifelong battle for Ryan.
She further added that Ryan was not doing particularly well on the day they shot the podcast. 
"And he has his up days and down days," she added. 
Ryan Was Still Lucky
The absence of a formalized form of treatment for Ryan's condition made the ordeal all the more painful for the couple. In the same podcast, Trista revealed, 
It is difficult in that there's not one medication he can take. There's not surgery he can do. So that's hard.
That being said, Ryan is actually one of the lucky ones. Despite this statement sounding morbid, it is a fact that Lyme disease usually manifests with a set of symptoms like loss of the ability to speak, walk, or use one's limbs. 
Trista admitted to feeling lucky that the disease was localized to certain parts of Ryan's body.
Apparently, the symptoms were limited to having a bad ankle and knee coupled with occasional brain fog and unbearable fatigue. 
People Have Been Supportive of the Couple
The couple, who met on the first season of The Bachelorette in 2003 and shares two kids, first came forward with the news of Ryan's illness in November 2020. 
Trista had put up a tweet mentioning that Ryan had been struggling with something.
At the time, the symptoms were on and off. They were not so severe that he could not do his daily chores and spend time with his family, but it was enough to know that something was wrong. 
The following month, Ryan admitted that he'd been grappling with a slew of health-related issues ever since he came back from an 18-week firefighter academy with the Denver Fire Department earlier that year. 
According to People, the couple has received a huge outpouring of love and support since they shared their story.
Trista hoped to channel that support to raise Lyme disease awareness and push for more research and hopefully a cure.