Who Is Brooke Blurton? Australia's 'Bachelorette' First Bisexual Star in Show's History
The 2021 season of Australia's 'The Bachelorette' is breaking new ground as Blurton, who is also the franchise's first indigenous star, will lead the show as both men and women compete for her affection.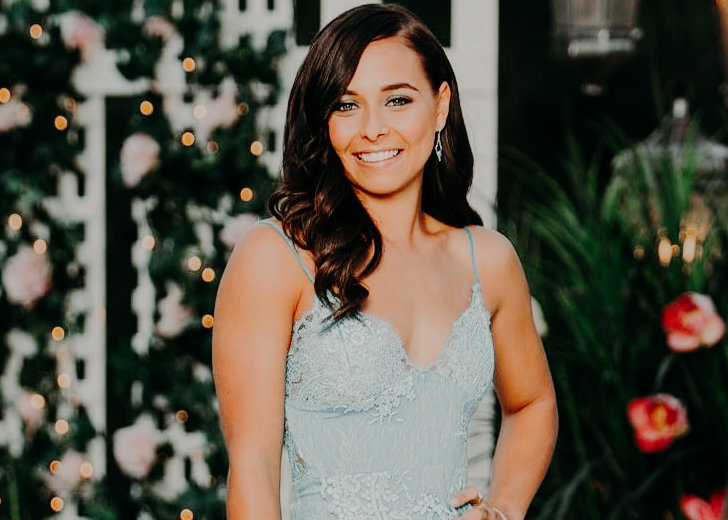 Australia's The Bachelorette has opted to bring in the first-ever openly bisexual star, Brooke Blurton, for their upcoming season. 
Naturally, the 26-year-old is making headlines left, right, and center for the unprecedented role in the reality dating franchise.
A Ground Breaking Season
The 2021 season of The Bachelorette is also breaking new ground as Blurton, who is also the franchise's first indigenous star, will lead the show as both men and women compete for her affection. 
The proud Noongar-Yamatji hails from the southwest side of Western Australia and shares traditional ties to Whadjuk-Ballardong country. 
That being said, this is not the first time that Blurton has appeared on the franchise.
Blurton previously competed on Australia's The Bachelor, before she abruptly left and later appeared on Australia's Bachelor in Paradise.
Blurton Not Sure If Australia Is Ready
Blurton said in a recent statement that she was very excited about the opportunity to be the next Bachelorette.
I've done it twice before and now, having the opportunity to choose my person and who I want in my life, is a truly unique and special experience.
In another interaction with The Daily Telegraph, on May 19, she confessed that she wasn't sure if Australia was ready for a mixed-gender contestant panel for The Bachelor or The Bachelorette. 
But then again, if the show made the audience uncomfortable, she challenged them to think about their reaction and the reason behind it. 
Her Life Beyond TV
Apart from her time on the reality show, Blurton has been working as a personal trainer since December 2017 and is certified by The Australian Institute of Personal Trainers.
She is also an activist actively working for the Australian youth. On her LinkedIn profile, she narrates how she supported and inspired young people by speaking at events, conferences, summits, mental health seminars, and suicide prevention courses.
She dedicates a significant chunk of her attention to caring for her people. In that regard, she was a coordinator of Aboriginal Education with the Department of Education in Western Australia from December 2018 to July 2019. 
Additionally, she works as an aboriginal mental health first aid instructor with Mental Health First Aid Australia and has been involved with the organization since May 2017. 
Blurton Has Osher Günsberg's Wishes
Along with Blurton's statement to the press, the host of Australia's The Bachelorette, Osher Günsberg, also offered his two cents on the show's historic season. 
He prided Australia as a diverse nation of people in terms of background, culture, and experience. And mentioned a common denominator to the diversity — a desire to be loved meaningfully. 
Günsberg concluded his statement by expressing his wishes for this year's Bachelorette, Brooke, to find that kind of love.
Australia's Channel 10 has yet to announce a premiere date for the much-awaited show.