'The Bachelor' Alum Ashley Spivey Is Pregnant Again after Coming through a Tragic Miscarriage
'The Bachelor' star Ashley Spivey announced she is expecting a child five months after her miscarriage.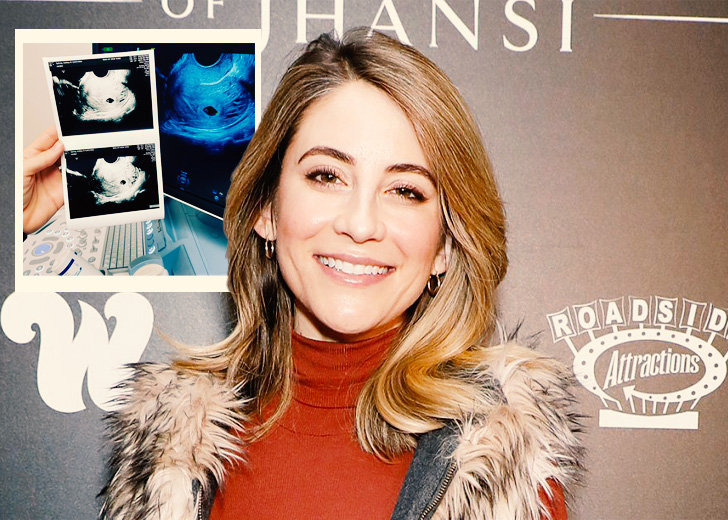 The Bachelor star Ashley Spivey is pregnant again! In a recent Instagram post, she announced that she is expecting a child five months after her miscarriage.
Spivey is over six weeks pregnant. The reality star revealed she recently completed the IVF procedure and froze the embryos in order to allow her body more time to rest after she suffered a miscarriage.
Spivey explained she doesn't want to stay silent about it because of the taboos and the fear of jinxing it. The North Carolina native emotionally wrote her unborn baby CJ had a little part in it.
Ashley wrapped up her message by mentioning her maternal-fetal medicine specialist's plans for the baby's birth. She also stated that the timing would provide comfort amid painful memories. The due date is December 9, 2021, but her doctors told her they wanted her to deliver at 37 weeks.
Among the many congratulatory messages, Catherine Giudici, one of the ecstatic members of Bachelor Nation, wrote, "Yaaaay! I will be praying over that sweet little nugget and you every day!!"
Former Bachelorette lead Ali Fedotowsky commented, "In tears reading this! I could not be more happy for you! Congratulations!"
Spivey Had Two Miscarriages in the past
Spivey, who has been married to Steve Hunsberger since May 2016, shared the pregnancy news two months after paying tribute to late son CJ on February 2, 2021.
"Instead of bringing our boy home today, we brought him home early in December in this beautiful urn," she captioned a picture showing a gold-white urn, a block reading "CJ" and a shirt with dog patterned details.
The Bachelor star explained she wanted to keep him close to her every morning, wishing things were different and her heart hadn't been shattered into a thousand bits. Had she arrived at the hospital a little sooner, things might have been different, Spivey wrote.
In November 2020, the former reality star had a miscarriage. Spivey shared an Instagram story selfie from the hospital, mentioning that the doctors couldn't find the baby's heartbeat. She wrote, "I feel like a failure.… I'm so sad that I couldn't protect him."
Spivey previously suffered a miscarriage in May 2019. It was a much-anticipated pregnancy for the couple. "Steve and I are both ready for a family," she said at the time on Instagram. However, it was not meant to be. 
Although the doctor had noticed fetal pole cardiac activity at 6 weeks, they received the bad news at 8 weeks with my sister and Steve in the room. The embryo had shrunk, and the doctor had concluded that she was having a miscarriage.