Shania Twain's Love Story with Husband Frédéric Thiébaud Is a Real Life Plot Twist
Shania Twain and her husband Frédéric Thiébaud bonded over their similar heartbreaks of being cheated on.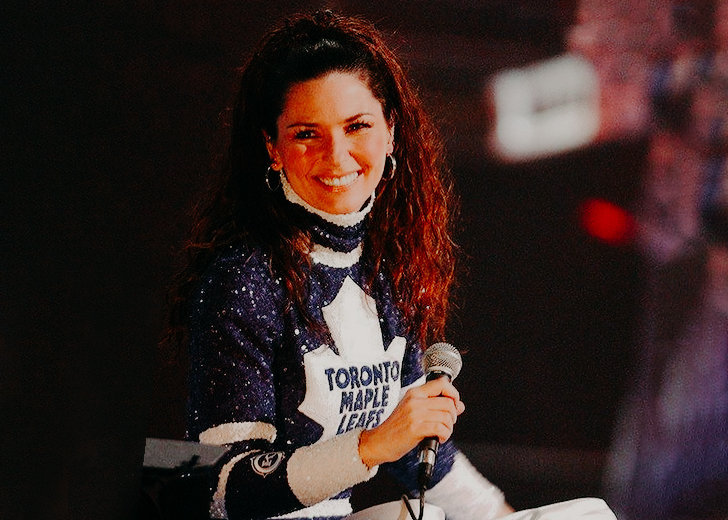 Five-time Grammy award-winning singer Shania Twain is one of the world's most successful country artists.
Just like her professional career, her personal life has been very successful too. She marked her 10th marriage anniversary with her husband Frédéric Thiébaud on January 1, 2021.
While Twain and Thiébaud are happily married and living their best lives, it wasn't always like this.
In fact, the circumstances that brought the two together almost play like a dramatic soap opera.
Twain's Life Before Meeting Thiébaud
Initially, Twain, who has been dubbed the queen of country-pop, was originally married to Grammy-winning record producer Robert John "Mutt" Lange. The two met after her self-titled debut album caught his attention.
Though the album was a commercial failure, Lange saw much potential in her and the two began collaborating on projects. Before long, they started dating and tied the knot on December 23, 1993.
Together, the two put out several hit albums including the 1997 album Come On Over, which sold 15.6 million copies. It was the 90s second most sold album, falling short of the no.1 spot to Metallica's self-titled 1991 album which sold 16.1 million copies.
Eight years after their marriage, Twain and Lange welcomed their first and only child together, son Eja Lange on August 12, 2001.
The 'From This Moment On' hitmaker, alongside her husband and son, began living in their 46-room chateau on a 61,000 acre land in Switzerland.
However, her peaceful and happy life was disrupted when she contracted Lyme disease after being bitten by a tick in 2003. It resulted in vocal paralysis which forced her to take a break from music for 15 years.
To make things worse, Twain and Lange announced they were going their separate ways in 2008.
She later revealed that the decision to split came about after she learned he had been cheating on her with her best friend and personal assistant, Marie Anne Thiébaud.
Twain and Frédéric Thiébaud
Lange and Marie had been hiding their affair from Twain, and she only learned of it when Marie's husband, Frederic Thiébaud, presented evidence to her.
The following stress that plagued her resulted in her throat problem exacerbating, and she had to undergo multiple throat surgeries.
Twain found strength to keep moving on from her son. She and Thiébaud also bonded over their similar heartbreaks, supporting each other emotionally. The two eventually began dating and made their relationship official on her 44th birthday.
After finalizing her divorce in June  2010, she and Thiébaud tied the knot on January 1, 2011 in Rincon, Puerto Rico.
In an interview with CNN, Twain described herself as a survivor, noting that people got better at picking themselves back up with experience.
Sometimes I get overwhelmed coping with things, but experience also teaches you how to manage. When you get older, you have so much experience at falling and getting up. You're not going to stop falling. But you will get better at getting back up and brushing yourself off.
Twain and Thiébaud now live in the Swiss town of Corseaux with her son Eja and Thiébaud's daughter from his previous marriage to Marie, Johanna.