Kelley Flanagan Reveals How Things Went South with Her and Peter Weber
Kelly Flanagan told Peter Weber to "get the hell out of my life" and "lose my number," when they broke up.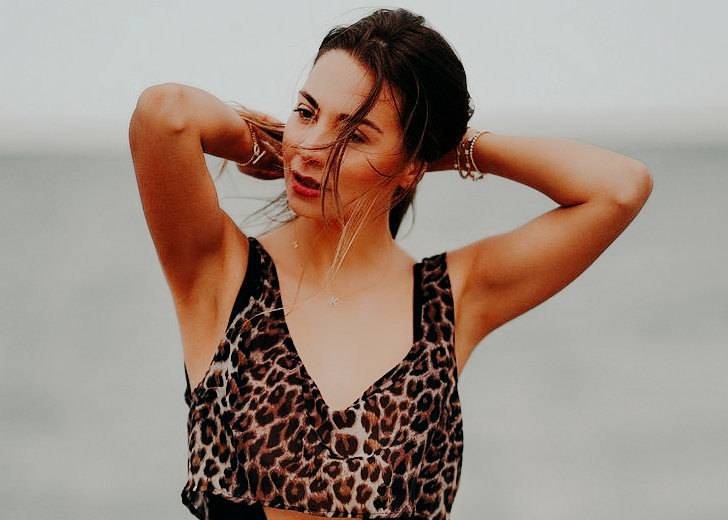 It's been months since Kelley Flanagan and Peter Weber parted ways, but she recently shared more details about their messy split when she appeared on the Chicks in the Office podcast on May 21, 2021.
The couple was the biggest surprise to emerge from Weber's dumpster-fire season of The Bachelor, and fans were taken aback when the pair broke up.
They officially split in February 2021 after initially breaking up in December 2020 and then getting back together. 
Flanagan explained on the Chicks in the Office podcast how the couple hadn't always been involved in the same things from the start. Weber enjoyed collecting Pokémon cards, playing video games, and going out to party. 
While Flanagan had convinced herself to like the same things as Weber, it eventually made no sense to pretend. And when she learned their goals didn't match either, the reality star wanted to call it quits. 
Flanagan tried to keep the news to themselves, but Weber rushed to announce the breakup on New Year's Eve.
"I asked him not to do it on New Year's and I was like, 'Can you just give me a couple of days to tell people?'," she said, "he had to do it in 2020."
They also consulted ABC on the matter and were advised by the executives to reveal their split during the January premiere of The Bachelor adding that the audience would be excited about other things.
The couple bonded around Valentine's Day in February, but it wasn't long before they broke up for good and on really unpleasant terms too. "It ended really badly," Flanagan later noted.
The TV personality explained that she had gone off on him in a big way and ended up leaving New York to spending time with one of her girlfriends.
She further said that the two were still connected on Find My Friends and they were nearing the end of the game, but it wasn't quite over yet.
When they ultimately broke up, Flanagan admitted she had told Weber to "get the hell out of my life" and "lose my number."
In the episode, she also stated that the two were no longer speaking. "I even get stopped by girls in Nashville and they're like, 'My friend hooked up with Peter last week!'" The Bachelor alum said.
The two actually met by chance before they began filming The Bachelor.
While at a friend's reception, Flanagan was wondering whether to take part in the reality show when she saw Weber at the same hotel for his 10-year high school reunion. She then approached him, sensed a connection, and signed up.
Before hometowns, Weber said his goodbyes to Flanagan. After his friendship with Madison fizzled out following the finale, the couple agreed to try again. 
The pair made their relationship Instagram official in May 2020 and dated for a few months before ending their relationship.