Debbie Gibson's Husband-At-Heart Helps Overcome Her Difficulties With Lyme Disease
American singer Debbie Gibson's doctor boyfriend, Rutledge Taylor helped her overcome the difficulties that come with her diagnosis of Lyme DIsease since 2013.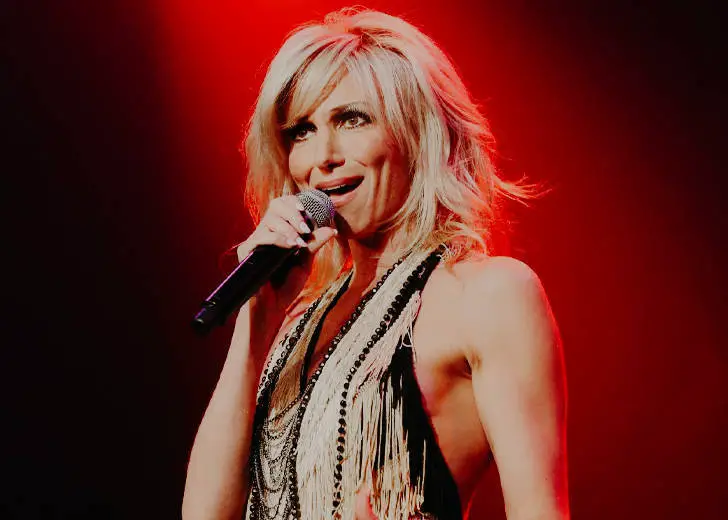 American singer-songwriter Debbie Gibson has been battling Lyme disease for the past eight years. However, she managed to overcome her difficulties with the help of her longtime boyfriend, Rutledge Taylor. 
Gibson Credits Boyfriend For Helping Her Overcome Lyme Disease
In 2014, the 50-year-old singer revealed that she was diagnosed with Lyme disease in 2013 through her blog. After a year of being taunted for her skeleton-like figure, Gibson took to her blog to reveal the journey of how she discovered her illness. 
She confessed that she didn't know where she got the disease. After various symptoms started showing up, she had gotten tested but didn't get tested specifically for Lyme Disease. She suffered for a couple of months with the symptoms and forced herself to do shows every now and then.
She opted for various options like intense cleanse and botox to flatter her appearance and manage her symptoms that were getting worse by the day, but they made her situation worse. After going through various doctors and checkups, Gibson was eventually diagnosed with Lymes disease.
In an exclusive by Closer Weekly back in 2018, Gibson confessed that she was under treatment and medication for Lyme disease. However, it was with the help of her boyfriend Taylor that she could combat her symptoms. Taylor being a doctor, dove into research in hopes of discovering something to prevent Gibson's suffering. He researched about Lyme and helped the singer get into integrative approaches like preventive medicines and non-traditional therapies like meditation. 
She further told the outlet that there were times when she felt amazing and pain-free, and then there were times when she became super sensitive to chaos and foods. She revealed that the disease had changed her along with her immune and nervous system. However, she didn't stop grinding. Despite her struggles with the disease, she continued to work and vowed that she wouldn't let the disease define who she was. 
I don't let it define who I am — or keep me down for long...
Gibson And Her Boyfriend Rutledge Taylor 
Gibson has been dating medical doctor Rutledge Taylor since 2008. When the singer was asked about getting married and having kids on The Conversation with Maria Menounos, Gibson revealed she had decided she wouldn't go down the aisle.
Like one doesn't need to be a husband-wife to be committed to another person, Gibson claimed she was committed to Taylor regardless of marrying him. Their commitment was to do the best to make their relationship work. The duo has agreed that if any one of them feels like the relationship isn't healthy for them, then they wouldn't stay in it.