A Look at Yolanda Hadid's Net Worth — Properties, Divorce Settlements, and Professional Projects
Yolanda Hadid has had a long and successful career through which she had amassed a net worth of $45 million. Here's how she earned those bucks.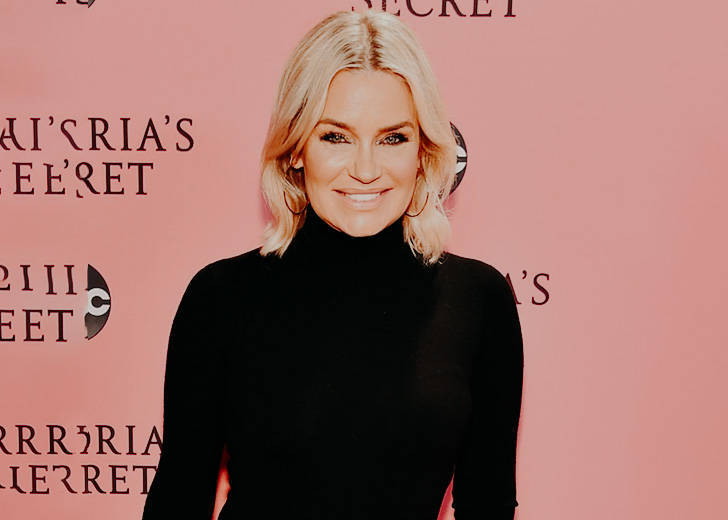 Yolanda Hadid wears many hats, and she makes it all look effortless. The former supermodel and the mother to Gigi, Bella, and Anwar Hadid, has amassed wealth running into millions.
With reality shows and mentoring assignments in her kitty, the wealth of this Real Housewives of Beverly Hills star grows every day.
Humble Beginnings With $55
Hadid was born in the Netherlands as Yolanda van den Herik to a family that did not have the best financial circumstances. Her father passed away when Hadid was just seven, forcing her to assume the role of the family's breadwinner. It was this sad reality that drove her to sign with Ford Models at 16.
Her contract took her to Paris and Milan, and as she eventually moved to New York City, her mother gave her a hundred guilders. It was a lot for young Yolanda, but it merely amounted to $55.
As Hadid stayed in "model homes," the hostel-like places for aspiring models, she went around the city looking for work with nothing but her guts and a paper map to navigate.
Although Hadid did not belong in the city, she felt that her destiny had brought her there. She tried to make the best of her circumstance.
Driven by pure motivation and positive work ethics, Hadid swiftly got assignments and made good money. After keeping a tally of every thousand she earned, she moved to Los Angeles, where she bought an apartment for herself. It was a first big splurge for someone who saved every penny.
Over the years, Hadid paid off the mortgage and took full ownership of the property. Several years down the line, she would sell her apartment for a big profit, converting her splurge into an investment. Since then, she has been making a series of smart investments.
High Profile Marriages
In 1994, Hadid married Mohamed Hadid, a Beverly-Hills-based real estate tycoon famous for building luxury mansions and awe-inspiring hotels in Los Angeles.
Together they bore three children — Gigi, Bella, and Anwar - who would go on to become glamor icons in their own right. Their marriage lasted merely six years and in divorce in 2000.
Hadid got married for the second time in 2011 to Grammy-winning music producer David Foster. The couple got divorced in 2017.
It was reported that the duo hit a rough patch. Many speculated how Hadid's Lyme disease might have been one of the reasons for their split.
How Yolanda Makes Her Millions
At the time of divorcing Foster, Hadid's net worth was reported to be $45 million. It comprised earnings from her modeling days, a six-figure salary she was bagging from Real Housewives of Beverly Hills, and a lofty divorce settlement from her ex-husband Mohamed. 
Hadid's foray into television space has also worked well for her. She has been applauded for her part in Vanderpump Rules, The Real Housewives of New York City, Project Runway, and Making a Model with Yolanda Hadid. These projects enable Hadid to earn royalties along with her salary.
Hadid also earns a fair amount from her alternative-remedy business. When she was harrowed by Lyme disease, Hadid tried a combination of pharmaceutical drugs and natural medicines for her recovery.
Since she felt the organic products did her more good, Hadid invested in that sector. She has also been nifty with her real estate investments. In 2017, Hadid sold a luxury home in L.A. for a hefty $5 million after owning it for a year. 
Though Hadid has exited the TV industry, with her supermodel daughters shining bright in their respective careers, she leaves a trail of inspiration on how to be smart with money.
Investing is always better than spending, if you ask her.