Kathy Bates on Her Three Lesbian Roles, Gay Marriage and More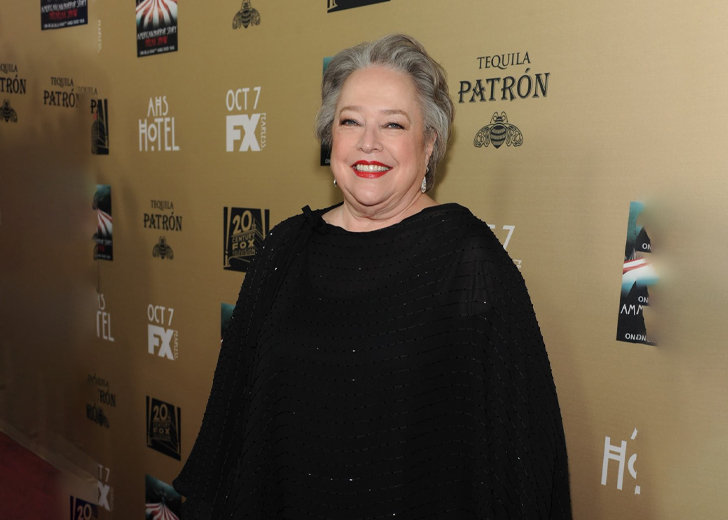 Kathy Bates, who was once married to a husband, is something of an expert in playing lesbian characters on TV. While not gay in real life, Bates and the LGBT community have somewhat of an obsession with one another.
The actress, who loves the community now, was not aware of their existence or identities until much later in life.
Here's how the Tammy actress came to know and love gay people and how she prepares to be one on TV.
Kathy Bates Didn't Know What Gay Was until College
Bates was born in Memphis, Tennessee. Having grown up in the South and under the Methodist Church, her exposure to the LGBT community was restricted.
While talking about how she first came across LGBT people, she told Pride Source, "I really didn't know what gay was until I got to college."
But, her introduction was a quick and effective one. The first two guys she liked in college happened to be in a relationship. They were in the theater department together, and she realized they were "in love with each other."
Her parents were older people — "more of the age of grandparents in the '60s," as she put it. So, it was not that easy a process for Bates to get them and her LGBT friends along.

Kathy Bates poses for a picture at a WebMD event. (Photo: Twitter)
"when I brought gay friends home to visit, it was really kind of funny to see them react," she said about the initial encounters.
However, they were welcoming. "But they embraced them," she revealed, even though there were some funny reactions to some of her gay friends' activities.
Her parents were never insensitive to her friends or the LGBT community as a whole.
"They got along with them pretty well. I have to say my parents never said anything to me derogatory about them, which was cool," Bates said of her parents.
Kathy Bates on Her Lesbian Roles
In the same interview, Bates was asked if she based any of her characters on any lesbians she knew in real life.
To this, she responded with a counter-question. "How do you behave lesbian?" Bates asked with a laugh.
She did not believe that there was a way to behave lesbian unless there was a specific way the script demanded of the actor.
Bates also wanted the queries about someone's sexuality to become a thing of the past. "Why do we have to ask if somebody's gay or straight? I hope we get out of that," she said.
The first of her many lesbian roles came in 1998 as she portrayed Libby Holden in Primary Colors. Her second came in 2011 in Woody Allen's Midnight in Paris.
However, it was her role as Lenore in 2014's Tammy that was the most notable one. Her chemistry with Sandra Oh, who played her on-screen lesbian partner, was a thing of beauty.
Bates was absolutely in love with Oh and what she brought to the movie and their characters' relationship. She came up with the idea of wedding rings for their characters and brought in a lot of "love and warmth."
Bates opined that their relationship was also the healthiest in the movie.
She understood how difficult it was for lesbians to come out, saying it might be even harder than for men to come out as gay. This, too, informed her acting in the movie and how her character expressed herself.
Further, she also spoke about gay marriage and the issue with the legislation of marriages.
"Why does it have to be legislated? How can you legislate something like that, really? Why is it up for discussion? That's my feeling about it," Bates said.