A Peek inside James Wolk's Life with Wife Elizabeth and Two Kids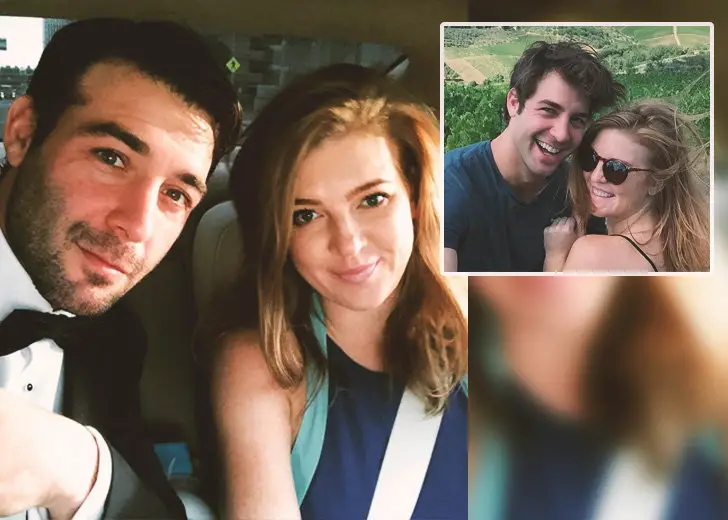 American heartthrob James Wolk has been happily married to his wife Elizabeth Jae for well over six years as of this writing. The couple even shares two kids. 
Although Wolk makes headlines year-round for his diverse set of acting projects, he has thus far been fairly secretive about his personal life. But when interacting with the press becomes routine, something or the other is bound to spill. 
How James Wolk Met His Wife
The start of this love story comes from Wolk's interview with Los Angeles Confidential. 
Understandably, over the last 15 or so years Wolk has spent in Hollywood, he has played a variety of characters. Still, he recalled one acting role when it came to picking favorites: Front of the Class.
In the movie, he played a guy with Tourette syndrome, which also happened to be his breakout role. However, that wasn't the only reason this movie was memorable. 
Wolk met his future wife, Jae, for the first time while auditioning for this role. He also humbly admitted how that specific audition literally changed the course of his life. The movie came out in 2008. 
From Girlfriend to Fianceé: The Engagement
There are no details about when the couple started dating and when exactly Wolk decided that it was time to take his relationship with his girlfriend to the next level. 
The next installment in Wolk's love life came during an interview with Harper's Bazaar when he recalled his proposal story. 
Apparently, the actor had an elaborate plan to pop the question but ended up doing it the "old-fashioned way." So, the engagement story goes something like this. 
Wolk and his girlfriend took their dog out for a walk, and he had the ring tucked into his waist. He didn't want her to see the bulge out of his pocket. 
He also admitted to being quite nervous throughout the whole thing, but not for the reasons you might think. 
There was no way I was taking that ring out of the box until it was on her finger—that's the scariest thing, as a guy, is having that ring in your possession. You're like, 'When am I going to lose this?'
Apparently, he had a history of losing stuff. Thankfully, all went well, and he got down on one knee at sunset. Spoiler alert! She said yes.
From Fianceé to Wife: The Wedding
The next milestone in their relationship came in mid-June 2015. That was when they got married. 
As per People, Wolk and his wife got married at a winery in Los Olivos, California. A couple of weeks after the wedding, Wolk shared a snap of their first dance after the wedding on his Instagram. In the caption, he proudly wrote, "My Mrs. Wolk." 
What's cuter is that Jae changed her Instagram description to "Mrs. Wolk." 
For the wedding, Jae donned a body-hugging, mermaid-style strapless gown by Ines di Santo, featuring a flared tulle bottom and all-around floral embroidery. As for the groom, he wore a dark suit over a white shirt and black tie.
The couple has since welcomed two little bundles of joy into their family.
The elder of two siblings, son Charlie Wolk, was born in December 2017. Two years later, in 2019, the couple was blessed with a daughter, Lucy Kate Wolk.