James Charles Before the Fame — A Look at His Old YouTube Videos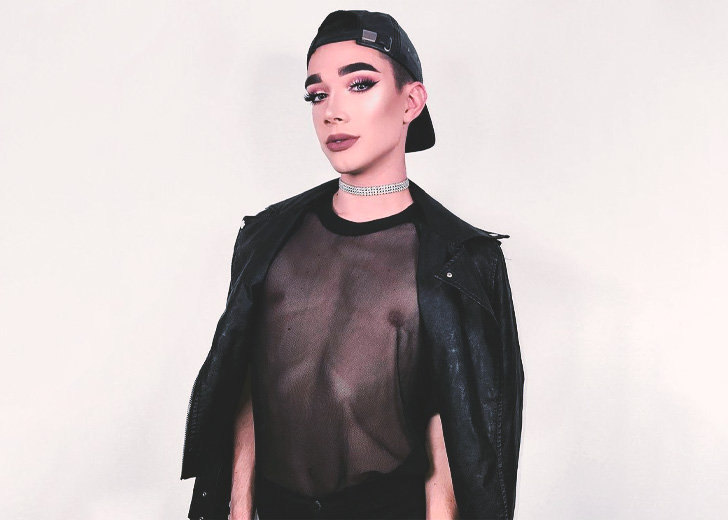 James Charles is a renowned name in the world of beauty and make-up. He is a celebrated beauty YouTuber and make-up artist who has worked with Hollywood A-listers such as Kim Kardashian, Kylie Jenner, Lil Nas X, Charli D'Amelio, and Addison Rae.
He presently has over 24.2 million followers on his Instagram and 24.5 million subscribers on YouTube. With his strong media following, he has established himself as one of the most vital voices of a new generation of male beauty vloggers.
But Charles had a humble beginning and tried many things on platforms like YouTube before fame.
James Charles' Early Life
The famed make-up artist was born James Charles Dickinson and brought up in Bethlehem, New York. He grew a liking for make-up and grooming from an early age (before he was gay, or atleast before he came out), which ended up being his career, too.
Before I did make-up, I did hair. For one of my best friends, I did her hair for a military ball at a local school, and she was an hour late for her make-up appointment at a local counter, and she asked me to do her make-up.
When he was in his teen years, Charles even persuaded his father, an events contractor by profession, to change the family basement into a make-up studio.
He then started charging his friends around $5 a time to do their make-ups, and eventually, he posted his works on social media, helping him gain recognition from a broader audience.
James Charles Came Out at the Age of 12
Charles, 22, was 12-year-old when he realized that he was gay. Speaking of his sexuality publicly he said,
I had just gone through puberty, and like every other boy, I was going through that stage of life. Clearly, at this point, in my own head, I had figured out that I was not exactly interested in the sisters, and I was definitely down for the brothers.
But he didn't share his realization with his parents, as they learned of his sexuality after delving into his internet browsing history. That said, his parents were "incredibly accepting" of his identity.
In a collaborative video with Jeff Wittek in April 2019, Charles also revealed that he had dated gay men, as well as trans guys, in the past.
James Charles Previously Made 'Comedy' Videos on YouTube
As stated earlier, the make-up guru previously made videos for YouTube, but they were not related to beauty or make-up.
Charles apparently managed a channel titled JaysCoding, where he posted random videos. The channel's last upload was on January 2, 2012, and it has over 124,000 subscribers at present. He also posted comedy videos on his current YouTube channel.
In May 2018, he reacted to his old YouTube videos on his current YouTube channel. In one of his videos, apparently his intro video, he sat down with his mother and announced that he had crossed 100 subscribers. His other old YouTube video saw him doing a comedy skit, where he sold a glass of lemonade for 50 cents.
Charles enjoyed watching most of his videos but implied that he would not make such videos in the coming days.