Jaden Hossler Cancels His European Tour to Take Care of Mental Health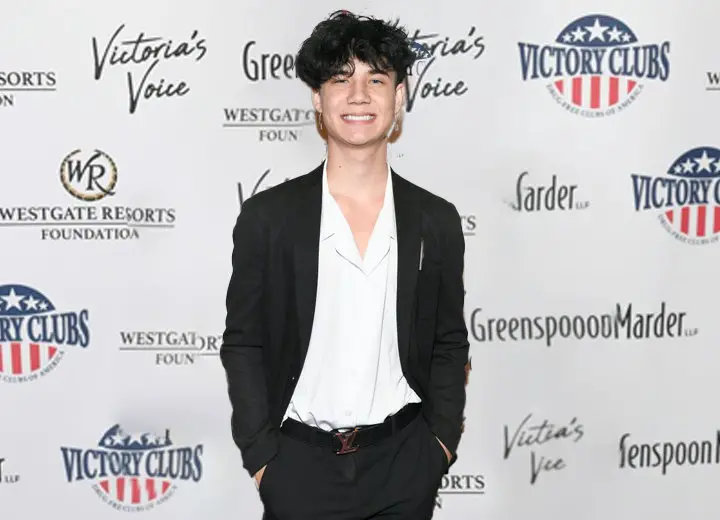 Jaden Hossler took to Instagram stories to announce he was canceling his "Tell Me About Tomorrow's" European tour on July 22, 2022.
"As hard as it is for me to have to say this my European tour dates will no longer be happening as many of you know these have been the hardest few months of my life and right now I need to take care of my mental health so I can be the best person and artist possible," wrote Hossler. 
He thanked his fans for their unconditional love and support and assured them he would never take it for granted.
The rockstar said he couldn't wait to see them soon and that the ticket refunds would be available at the point of purchase. 
Many of his fans were disappointed by the news, but they offered words of encouragement in the comments section of a video that Hollywire posted on TikTok. 

Jaden Hossler announced on his Instagram story that he was canceling his tour. (Source: Instagram)
One user wrote, "it's best for him to take time and just try to heal," while another wrote, "I'm glad he takes care of himself!!"
Jaden Hossler Referring to His Breakup and Friend's Death
It is likely the hardest few months Hossler was referring to was his split from his girlfriend Nessa Barrett and the passing of his good friend Cooper Noriega.
After weeks of speculations, the former couple confirmed their break up and explained why. 
Taking to their Instagram stories, they said they were separating to care for their mental health and focus on their careers. 
They also pleaded to their fans not to make any assumptions, but fans could not help and theorize the reason for their split. 
Netizens claimed Hossler had probably cheated on Barrett with Josie Canseco. Hossler did not address these claims, but his friend Landon Barker suggested that might have been the case. 
Barker went on Instagram Live and said that Hossler had done everyone dirty but did not explain further. He also unfollowed Hossler on Instagram. 
Some fans also assumed their breakup was a PR stunt for Barrett's upcoming album release. But before it could escalate any further, the songstress took to her Instagram stories and noted that was not true. 
She said her album was coming out much later and would be happy if only one person listened to it. 
Jaden Hossler's European Tour
Hossler had announced his tour after releasing his debut punk-pop album, Tell Me About Tomorrow, on July 2, 2021. 
The album was produced and co-written by Travis Barker, who signed the former artist to his record label, DTA Records. 
During an interview with Nylon, Hossler said he was an independent artist and thought people were not interested in signing him.
But when Barker showed an interest in working with him, other labels also made an offer, which he described as a cool experience. He then shared why he chose the former Blink 182's drummer. 
"After I met with him, it felt so natural. It was something I couldn't fight. It almost felt like it would be harder to say no because I met everyone and then I met with him, and it was such a distinct difference. I felt so at home," said the singer. 
The album peaked at no. 95 on the US Billboard 200 and no. 9 on the US Billboard Top Alternative Albums.