Travis Barker's Kids Say Their Mother Shanna Moakler Wasn't There for Them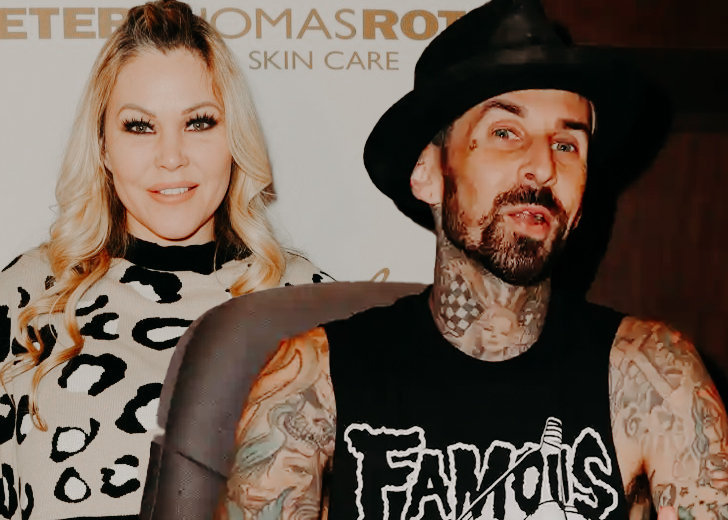 Travis Barker shares two children with his ex wife, Shanna Moakler. 
The former husband and wife had welcomed their eldest son Landon Asher Barker in 2003 and daughter Alabama Luella Barker in 2005.
The couple eventually called it quits in 2006 and parted ways. And over the years, followers believed that the duo co-parented their kids.
But in April 2021, Travis's children spoke up against their absentee mother on social media, shattering the motherly picture Moakler had painted in the press over the years.
Their youngest took to TikTok to upload a video where she wrote, "I cut off family too. They do you the dirtiest."
Even after multiple statements from her kids, Moakler claimed the allegations were "false and incredibly hurtful." 
Travis Barker's Kids Called Their Mother Out
Years after their divorce, Travis started dating Kourtney Kardashian in 2021, and his ex wife moved on with Matthew Rondeau.
Their family feud started with the elder of the Barker kids claiming that his mom could "do better" than date Rondeau on Instagram in April. Soon after, he called a photo of Travis and Kardashian "true love."

Barker with his children Landon Asher Barker and Alabama Luella Barker. (Photo: Instagram)
Then, in early may, Alabama posted a video on her TikTok handle where she was seen lip-syncing Kehlani's 'The Letter.'
For those unaware of the song, the lyrics read:
And every girl needs a mother / And damn it, I needed you / Instead you dug for cover / And you ran from the truth / And like kids do / You waited around for proof.
These were still subtle gestures compared to what followed. 
Travis Barker's Ex Wife Was Never Completely There
Following the TikTok video, Alabama put up an Instagram story where she directly called out her mother and claimed that Moakler had never completely been there in her life. 
She then requested her followers and all those who'd listen to stop painting the Love Stinks actress as an amazing mother.
Alabama further revealed that her mother did not even attempt to see her on Mother's Day. 

Barker with his ex wife Shanna Moakler and son Landon Asher Barker. (Photo: Instagram)
The teenager apparently has had enough with living a lie in the public eye and concluded, "I'm done keeping it a secret, reality shows."
Landon was on the same page as his sister. On a later date, he wrote on Instagram that Moakler had not been a part of their lives like their father Travis had.
Shanna Moakler's Defense
In an interview with People, Barker's ex wife denied all the allegations. Instead, the allegedly absent mother refused to be a part of a "vindictive parenting competition" that wouldn't leave anyone better off.
She further stated that it was the duty of both the mother and father to promote a healthy relationship for the kids.

Shanna Moakler with her three kids: Landon Asher Barker, Atiana De La Hoya, and Alabama Luella Barker. (Photo: Instagram)
Moakler implied her children had lost their way in the "fame and money machine" they had been subjected to. 
She also shared her belief that her children would eventually see through the facade one day and realize that their mother loves them and would always be there for them.
Her beau, Rondeau, also made a statement in her favor to Life & Style magazine, where he claimed that the reason he was with Moakler was because she cared so deeply about her family.