Does Jack White Have a Girlfriend? The Singer's Dating History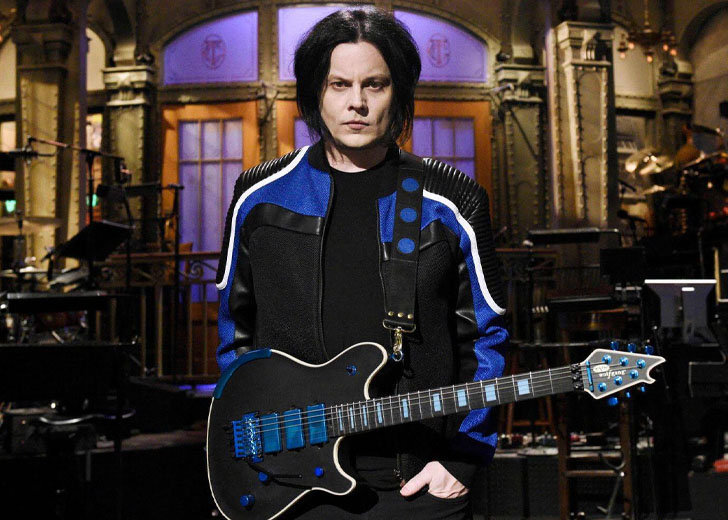 Jack White's dating status has always been a curiosity for his fans and followers. A part of the concern comes from his stature as an all-time favorite singer.
The other reason behind the interest is his eventful dating history.
His past relationship will, however, be the last part of the equation because the burning question here is,
Is Jack White Dating Now?
White is among the celebrities who will entertain their loyal fans with their charismatic professional endeavors.
But, they will remain private about their personal life, including relationships and girlfriends.
With that said, the vocalist has kept his current dating status under wraps. As a result, it can't be said with surety that he has a girlfriend or not. 
Interestingly, White's privacy regarding his relationships is nothing new. He hid his failed marriage with his bandmate, Meg White, back in the day.
When the duo made it big as singers, While lied, insisting they were siblings and not former husband and wife.
The truth behind their relationship would have never surfaced if a Detroit newspaper hadn't published their 1996 wedding certificate in 2002. 
After the news spread, White came in defense, saying that their white lie was a necessary evil.
In an interview with Rolling Stone, the 46-year-old stressed people would have received them negatively if they presented themselves as former spouses. 
When you see a band that is two pieces, husband and wife, boyfriend and girlfriend, you think, 'Oh, I see…
He remarked people would care for their music and not their relationship if they introduced themselves as brother and sister. White was married to Meg for four years, from 1996 to 2000. 
Besides his marriage with Meg, While has dated multiple women and even married one celebrity. 
Jack White and Karen Elson
The report on White's relationship history would be incomplete without mentioning supermodel Karen Elson. 
That is because the famed singer and Elson were once husband and wife. The pair tied the knot in a canoe in the middle of the Amazon river in 2005.
The ceremony — held at the confluence of the Rio Negro and the Amazon river — saw White's first wife serving as the maid of honor. 
A year after the private wedding, the pair gave birth to their first child, daughter Scarlett Teresa White( age15). Their second child, son Henry Lee( age14), joined the White family in 2007.
Their marriage, however, couldn't endure the test of time, and they separated. Elson filed for divorce in 2011. 
Initially, the former flames were amicable. They even threw a divorce party. But the situation turned ugly following a series of shocking allegations. 
On July 17, 2011, the mother-of-two filed a restraining order against White after he allegedly attempted to contact her lawyers in a violent rage. 
Four months after the incident, the court named Elson the residential parent for their children. As for White, he was permitted around 150 days in a year to spend time with them. 
He also needed to pay $3,200 in monthly child support.
Jack White's Former Girlfriends
In the late '90s, White was reportedly dating Marcie Bolen, the bassist of the famous band The Von Bondies. 
After the breakup, he started dating the Oscar-winning actress Renee Zellweger in 2002. 
The pair had met on the set movie Cold Mountain where Zellweger portrayed Ruby Thewes and White played a troubadour, singing on a soundtrack. 
They started dating instantly and remained in a relationship for two years, breaking up in September 2004. 
Apart from the relationships, White has been romantically linked with Lillie Mae. Mae has been a member of White's touring band and released multiple numbers under his label, Third Man Records. 
The being said, there has been no solid proof to say the pair are more than just friends.