Is Ian McKellen Married? Relationship with Patrick Stewart Explained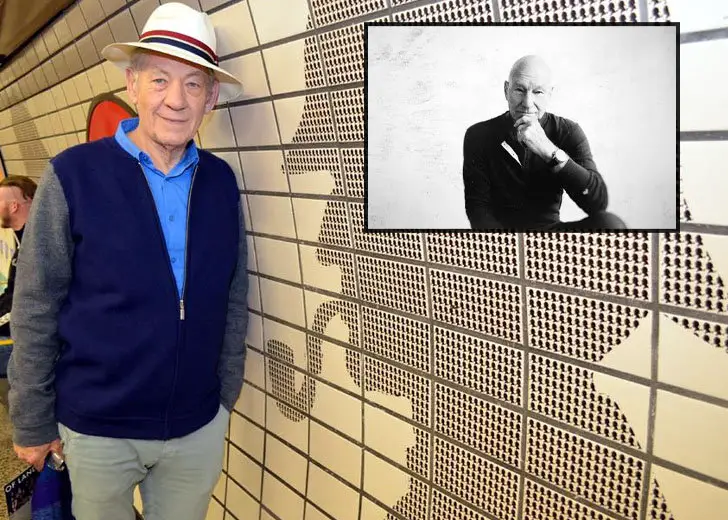 Ian McKellen has always engaged his fans on his bromance with fellow actor Patrick Stewart.
After their movie X-Men premiered in 2000, the on-screen rivals became the closest friends and openly flaunted their bromance wherever possible.
"He's one of my heroes. He's that actor of my generation people would like to be," Stewart praised McKellen while handing over the Empire Legend Award to him at the awards ceremony in May 2017. 
And it was not just the praises. The duo kissed one another on the grand stage. While the audience was in awe, it was not the first time the veteran actors had publicly kissed one another.
In fact, they had kissed mouth-to-mouth while attending the premiere of Mr. Holmes in May 2014.
Just a year before that, McKellen had made headlines after stating "I'm going to marry Patrick" at The Graham Norton Show.
In reality, he meant he would officiate Stewart's wedding with his long-time partner Sunny Ozell, and he did so.
Stewart and Ozell married in 2013 in Massachusetts, and their courtship has remained strong as of this time of writing. But what about McKellen? Is he also in a relationship? More importantly, 
Is Ian McKellen Married?
McKellen has dedicated over six decades to the entertainment industry. Over the years, he has been at the front and center of the spotlight. 
However, never in this decade-spanning career has he been reported to have married. On top of that, he has never mentioned having a husband. 
With that information, it is safe to say McKellen isn't married, or he has no husband.
However, it doesn't mean he was never in a relationship. Reportedly, the 82-year-old has been in a romantic relationship twice.  
Ian McKellen's Dating History 
In the late '70s, McKellen was dating fellow actor and director Sean Mathias. The duo dated for a while and parted ways. 
Even after separation, McKellen maintained a healthy relationship with his ex-boyfriend. So much so, they started working together as an actor and director. 
They collaborated for paired production of plays, Waiting for Godot and No Man's Land on Broadway in 2009. And that's not all. 
The pair partnered with the National Theatre and Amazon Prime Video to broadcast McKellen's eponymous show in both U.K. and Ireland in mid-2021.
McKellen reflected on his relationship with Mathias while talking to Slant magazine in November 2013.
"It's going downhill," he stated, implying their relationship had transformed from romance to art to business over the years. 
The X-Men star stressed he couldn't imagine his life without Mathias. He explained they were good friends and shared he listened to him more than anybody else. 
"I mean Sean puts up with me, much more than others," he clarified, adding Mathias didn't get put off by difficulties that he presented.
Besides Mathias, McKellen was also romantically linked with English actor Rupert Everett.
Everett confirmed their short-lived fling in an interview with PinkNews in January 2013. He admitted they had become intimate in one instance.