'Downton Abbey' Star Hugh Bonneville Speaks on His Weight Loss Journey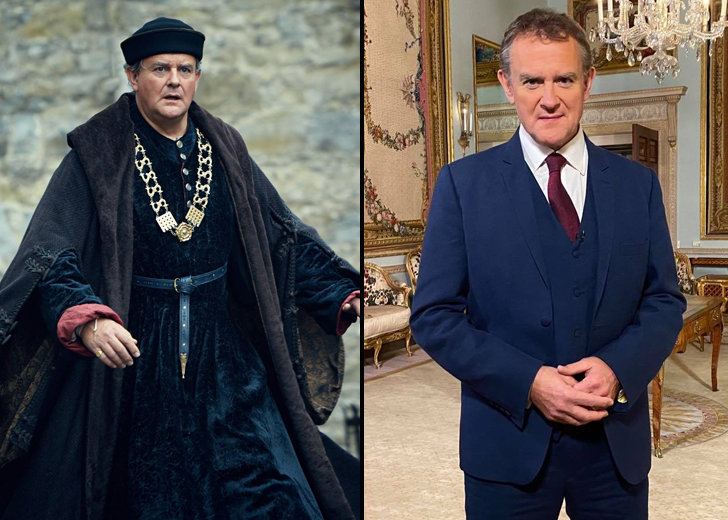 Downton Abbey star Hugh Bonneville was on the larger side for a long time. He has been very open about his attempts at weight loss throughout the years. 
When speaking to Telegraph back in 2009, he admitted his wife, Lulu Williams, had called him "as fat as a pig" after he returned from filming the BBC drama Bonekickers.
The statement made him put effort into losing weight, and he hired a personal trainer.
The trainer helped him on his weight loss journey and diet plan. He stopped consuming carbs in the evening. He also decreased his food portions.
Furthermore, Bonneville led a more active lifestyle, incorporating several exercise regimes into his daily routine. His efforts paid off, and he saw results. 
Unfortunately, while the Downton Abbey actor was able to drop several pounds with the help of the trainer, he wasn't able to make a significant change to his weight. 
However, Bonneville went through a tremendous change during the Coronavirus pandemic.
His weight loss transformation was so considerable that he shocked his fans and viewers alike when he appeared on a chat show.
Hugh Bonneville's Weight Loss 
Bonneville stunned viewers when he appeared in an episode of the BBC chat show, The One Show, on February 17, 2021.
The actor graced the show virtually to speak with hosts Alex Jones and Jermaine Jenas.
And though just the upper portion of his body was visible, his weight loss transformation was very apparent.
Not long after the episode aired, viewers took to Twitter en masse to talk about how different Bonneville looked.
"Hugh Bonneville on #TheOneShow tonight; tell me I wasn't the only one who didn't recognise him!" wrote one user.
Another tweeted, "Hugh appears to be wearing someone else's face?! #theoneshow," to note how unrecognizable he had become.
Hugh Bonneville's Weight Loss Journey
Bonneville hasn't spoken directly about how he achieved such great results, but he has shared a little through his Instagram.
In October 2020, the actor posted a selfie of himself enjoying a run in the morning. He captioned the post "Sun run" and he was already sporting a trimmed look.

Hugh Bonneville at the South Downs National Park in October 2020. (Source: Instagram)
However, his change was only noticed by many when he appeared on The One Show.
Comparing the pictures he has posted on his social media, he likely began his transformation journey roughly around the start of the Coronavirus pandemic.
The morning run selfie was also not the only one of its kind. Bonville has posted several pictures of himself doing similar activities.
In October 2019, he uploaded a picture of himself exploring the South Downs National Park with his friends and his dog.
Bonville wasn't as slim as he is now in the picture, but he posted another picture of himself at the South Downs National Park once again in April 2021.
This time, he looks a lot slimmer and the difference in his frame between the one and a half years can be seen clearly.