Here Are the Top 10 Female TikTok Influencers to Follow in 2022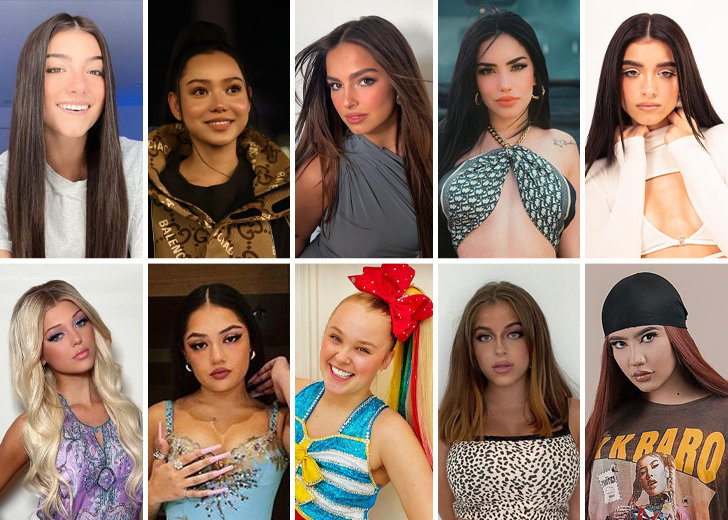 TikTok is undoubtedly one of the biggest social media platforms worldwide, with over one billion active users. 
It is the perfect place for videos to go viral and launch anyone into superstardom overnight, skyrocketing their follower count into the millions within a few days. 
As a result, it is home to many famous faces currently watched by audiences from all over the world. Here are the top 10 female TikTok influencers to follow in 2022. We are pretty sure you know most of these ladies. 
1. Charli D'Amelio
This list would be incomplete without mentioning the queen of TikTok, Charli D'Amelio.
She has 142.8 million followers and is famous for her dance videos, but she has since moved on to do other things on her account. 
The TikToker was the most followed person on the app for the longest time until Khaby Lame dethroned her in June 2022. 
2. Bella Poarch
In 2020, Bella Poarch's lip-syncing 'M to the B' became the biggest viral video of the year. The video currently has over 630 million views, and it is still one of the most viewed videos on the app. 
Thanks to her hypnotizing head bopping and quirky expressions, Poarch became an internet sensation overnight. She currently has over 90 million followers. 
3. Addison Rae
Once upon a time, Addison Rae and D'Amelio came neck to neck to become the most followed person on TikTok. 
But D'Amelio took the lead, not to say that Rae is any less famous. 
She has since grown her followers to 88.1 million followers and appeared in an episode of Keeping Up With The Kardashians, debuted in a Netflix movie, and many more
4. Kimberly Loaiza
Kimberly Loaiza began her social media career in 2016 on YouTube and has amassed over 64.5 million TikTok followers.
She used her success and fame as a content creator to springboard her music career. 
In 2020, she launched her song 'Don't Be Jealous,' which took over the charts in several countries. 
5. Dixie D'Amelio
As the older sister of Charli, Dixie D'Amelio has certainly enjoyed her fair share of fame and success on TikTok. 
The sisters often create content together, and in September 2021, they debuted in their first-ever family reality series, The D'Amelio Show.
6. Loren Gray
In the sixth position, we have Loren Gray with 54. 5 million followers. 
She rose to fame on the app for her lip-syncing videos and was once the most followed person on TikTok. 
7. Avani Kiana Gregg
Avani Gregg's story is an example of how a viral video changes your life overnight.
She posted a makeup video to 'Hokus Pokus,' a song by a hip hop duo called Insane Clown Posse, of her transforming her bare face with clown makeup and special effects. 
With her new nickname "Clown Girl" and viral video, she joined the ranks of the social-media elite. 
8. JoJo Siwa
Any Dance Moms fans out here?
JoJo Siwa first captured the audience's attention as the tenacious nine-year-old determined to win the dance competition. 
Even after Dance Moms, she continued entertaining her fans on YouTube, where she posts longer vlogs. 
But for shorter behind-the-scenes actions, check out her TikTok, where she has 41.8 million followers. 
9. Baby Ariel
Don't be confused by the name. Baby Ariel, whose real name is Ariel Rebecca Martin, is 21 years old with 35.8 million followers.
She famously lip-synced to 'Stupid Hoe' by Nicki Minaj, which was featured on the app's for your page, and her life has never been the same since then. 
10. Mont Pantoja
For a different cultural experience, you can always follow Mont Pantoja. 
The Mexican TikToker has amassed over 34.1 million followers dancing and lip-syncing to Latino anthems and reggaeton.